Discussion Starter
·
#1
·
Hmm, all is quiet down here.....count the dogs.....I see Rudder....and as I thought Scupper is missing - wonder what she is doing??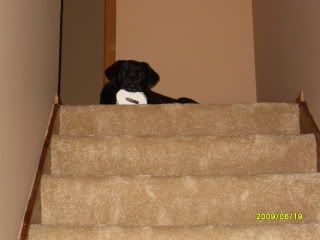 I see she has yet ANOTHER roll of toilet paper....I will send Rudder up there to get her......ok......apparently Rudder is going to pick up a piece of the tp and lay at the top of the steps........I better go up and see what is going on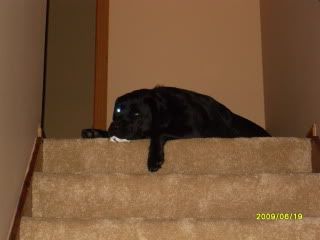 AHA! It seems that the Daddy has left the linen closet open with access to a brand new pack of toilet paper.....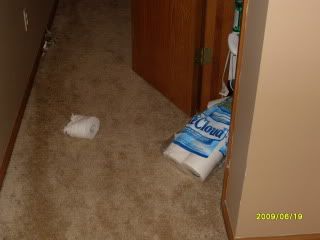 Scupper: Come on sis!! I know where we can get tons more of this stuff!
I say ......... this is the roll that the Daddy will be using! Haha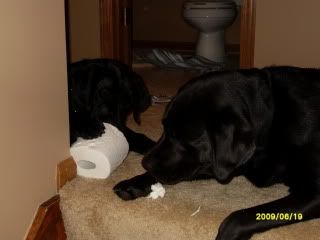 Just another entertaining afternoon in our house!