Discussion Starter
·
#1
·
Butcher photo 12615, Denver Colorado 1905, Caption says: Bunch of Oldtime Genuine Cowboys and Brock Busters.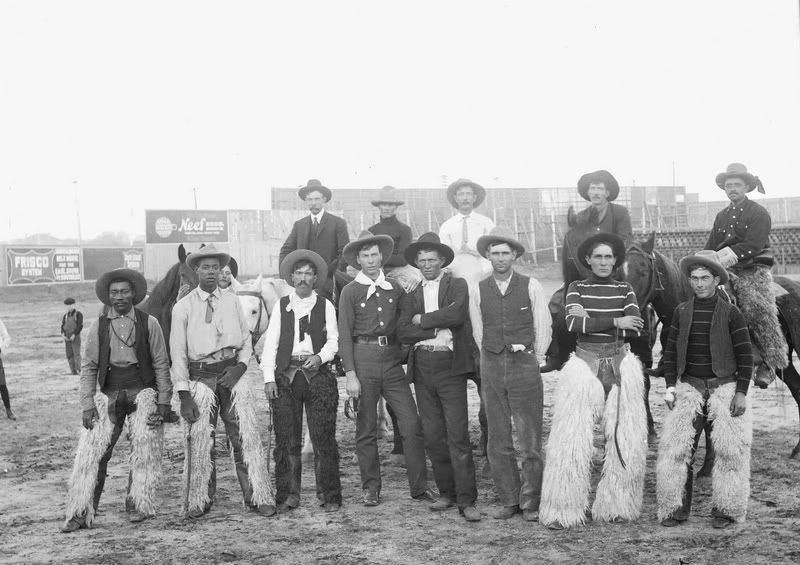 Could be a early version of The 101 Ranch Show out of Oklahoma. The fella on the far left looks like it could be Bill Pickett, compare it to this picture of him taken about 15 years later.
Also an interesting picture because it is the earliest one I have found with men holding their pants up with belts, although only one seems to have belt loops. Note the Ivory handled 1890 Remington revolver in the ones pocket.
Also a good picture of a couple of guys in the latest cowboy fashion, striped turtle neck sweathers and Angora chaps.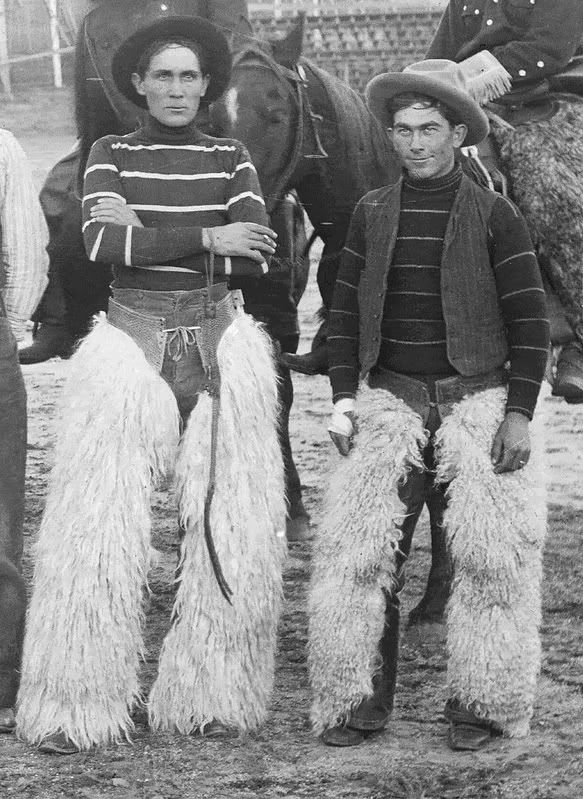 These guys are "stylin'. ;D