Discussion Starter
·
#1
·
Aaaargh! We went to visit family in Northern CA for the 4th. We had a wonderful time and Darby slept through her first fireworks, although that was about the only time she slept. She had just started sleeping through the night a week before we left, and woke up several times each night there, and SIX times last night at home. Anyway, I got an email from my cousin that we left her stroller in his garage. If we had to forget something, why did it have to be something we need, and the biggest bulkiest thing we brought. He's mailing it back to us.
Here's Darby with my dad and stepmom. She's starting to get a little bit of hair that sticks straight up, you can barely see it in this pic. I can't picture her with hair - I'm loving her bald little head.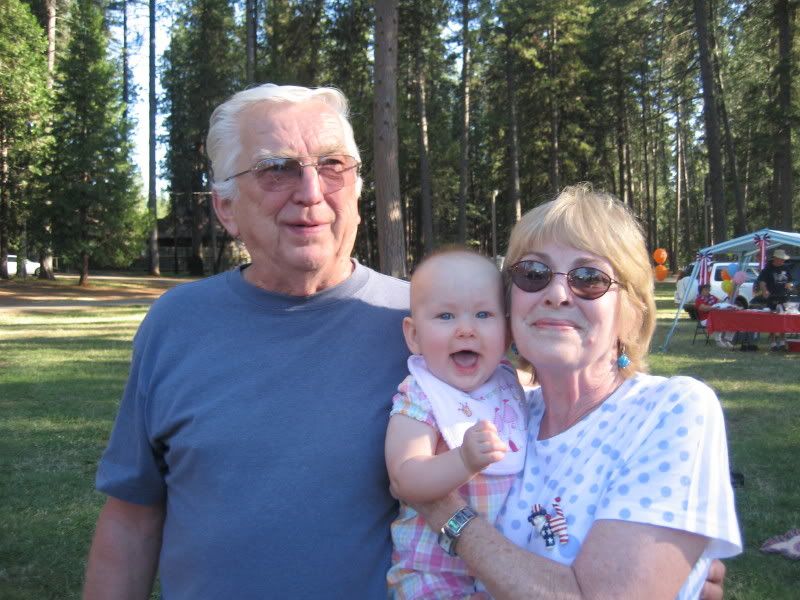 Here's the town we were in, Grass Valley. I just took this quickly as we were filling up at a gas station before we headed out yesterday. It was built during the 1840s gold rush. You can see that a lot of the old buildings are still standing.