Discussion Starter
·
#1
·
As a spinoff from my new friends thread I was thinking about this. Who is your oldest friend? How did you meet and why are you still friends?
My oldest friend is Jason. We sat next to each other in 7th grade English. I had a huge crush on him and used to "correct" his spelling tests. Over the years we've crushed on each other back and forth through highschool, but nothing ever really came of it. Then I moved to CT and we lost touch for a couple of years.
Then I moved to NYC and had a dream about him one night and called his dad and got back in touch. He came to NYC and he and my now husband hit it off famously. They are best of friends. And though he and his wife live in MA and we're back in CT now, we talk once a week and get together every few months.
We've know each other for 25 years now.
Jason is on the left in this pic...I'm in the pink. We're sophomores: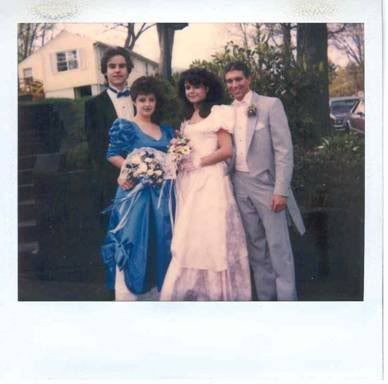 Jason and his wife Amy up in Maine: