Discussion Starter
•
#1
•
OK, how dorky am I? I'm home from work today and by myself, so I decided to play a little with the timer on my digital camera. Since I picked up my dress from the tailor yesterday, I decided to try some shots of myself wearing it.
Anyway, some background: our wedding is July 7, late afternoon, at an art gallery with an enclosed outside garden/patio, and my fiance wants to wear linen trousers and a Tommy Bahama silk shirt - so it's pretty summer casual. So I wanted something that wasn't specifically a "wedding dress" but looks reasonably bridal if you know what I mean, and I definitely didn't want full length and all white. This is a warm ivory, with almost taupe embroidery on the lace mesh overlay. I had a silk duponi sash made (and a wrap but I didn't take pictures of that) that is nearly the exact shade as the embroidery. So I'm all set, but need to decide about jewelry. As you can see, I have short hair and don't intend to do anything as far as hair accessories. My engagement ring is a square asscher cut solitaire Tiffany set in platinum, and I also always wear my mother's rings on my right hand, which are sapphires and diamonds in white gold and platinum (I figure they can double as my "something blue").
So -- the dress, plain: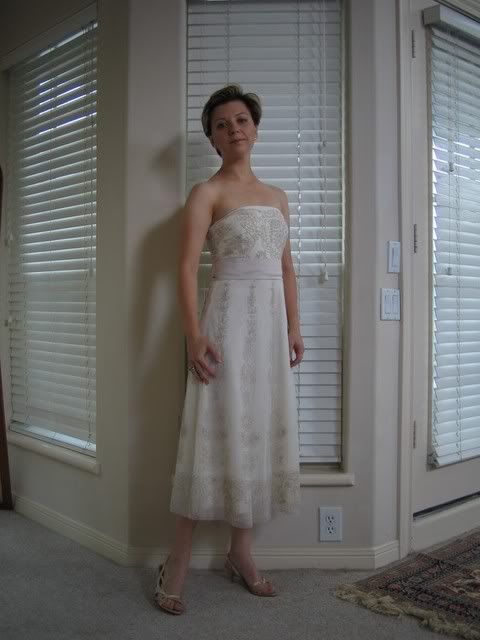 The dress, with pearls:
Close-up, plain pearl studs, no necklace: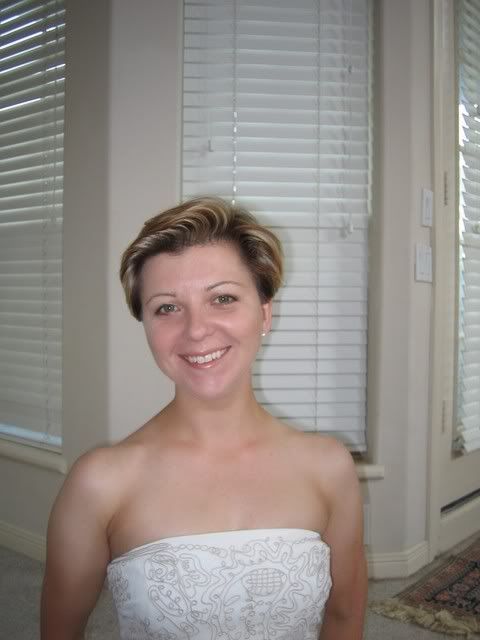 Close-up, plain pearl studs, single strand of white pearls:
Close-up, grey pearl drop earrings, double strand of grey pearls (they were my mother's):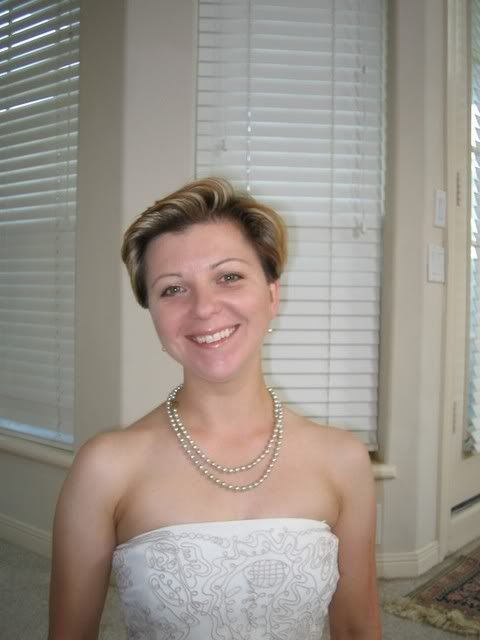 Close-up, diamond drop earrings and diamond necklace (Christmas gift from Mark):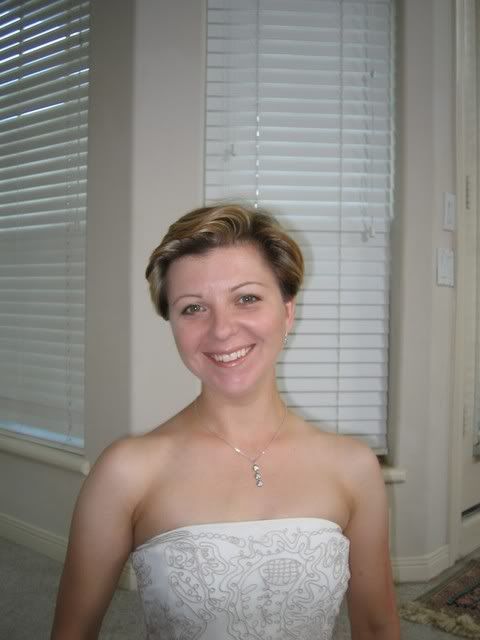 Detail of bodice and sash:
Shoes (they're less gold and more beige/taupe than in these pictures):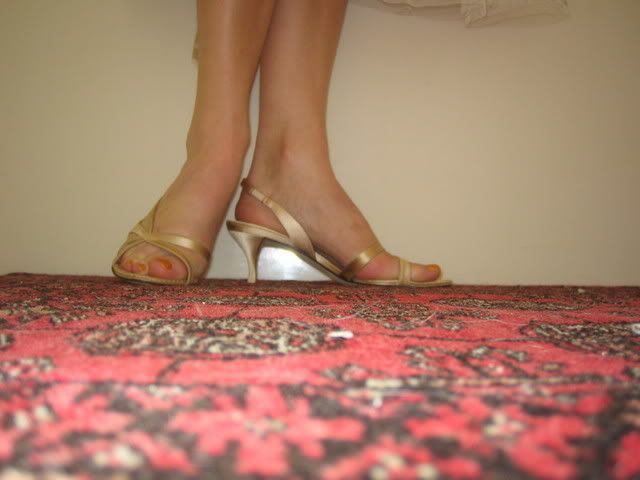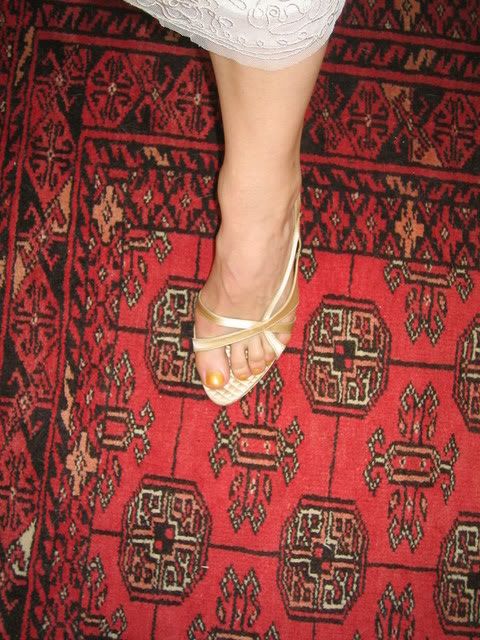 So what do you think?
Plain?
Pearls, and if so, which, white or grey (the grey are almost the same color as the sash and embroidery, not true grey, more of a taupe-pinkish-grey)?
Diamonds?
Does something need to change? I do intend to have a small bouquet, but won't even think about flowers until Mark gets back and we go shopping for his outfit. Sorry this is so long, but I do recall that there were a few requests for dress pictures...
Thanks.
Ursula