We have a praire blizzard. (Pics added at top)
Old joke, there is nothing between us and the north pole but some bob wire fences. We've only had about 6-7 inches of snow, but with 35-50 mph winds it just don't stay put.
Yesterday morning they said the worst had missed us, but they were wrong. Rita went to her sisters at noon yesterday about 30 miles SW of us, ended up staying the night and got back late this afternoon. The roads are drifting shut almost as fast as they clear them.
I decided not to go when I got off work at 4 because the visability was less that a 1/4 mile in places and less than a 100 yards in some. I knew I could make it, but not sure about making it back so stayed home with Rowdy. My camp helper and Rowdy and I improvised with what was on hand and had a fine Christmas Dinner of meat loaf, fry bread and cobbler.
One out the windshield on the way to work this morning: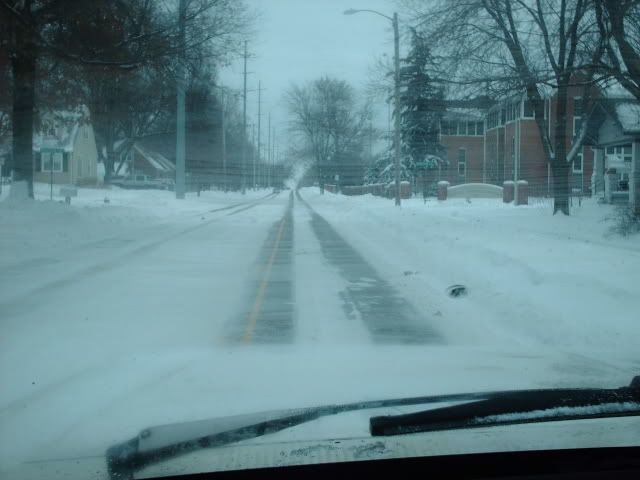 The main entrance: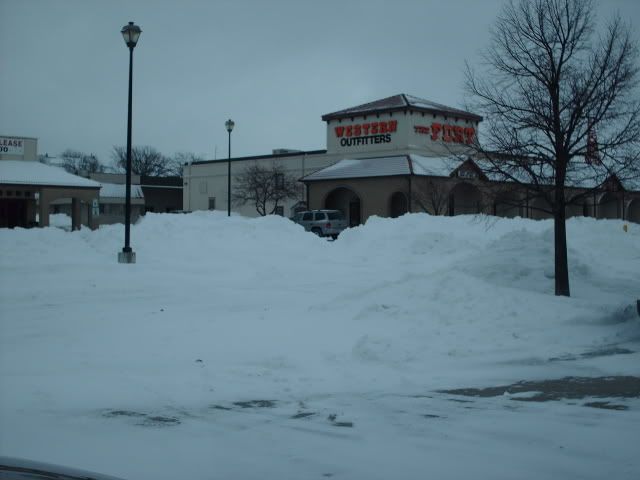 Out behind my window: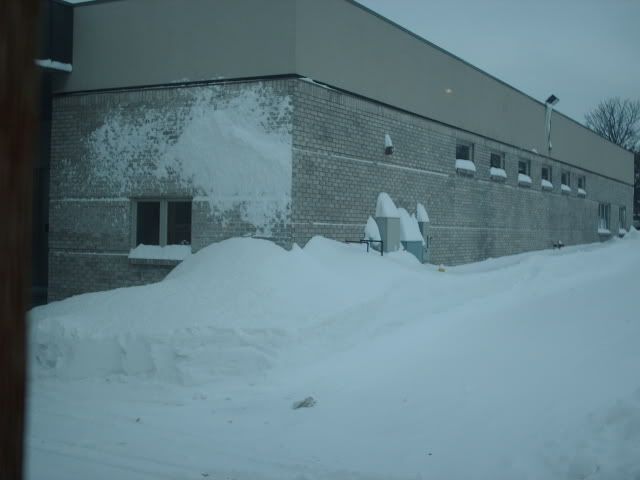 Our 4WD snow pusher is behind the mound: