Discussion Starter
·
#1
·
But we chose Rusty instead. There are four things that Carol and I can not get over for him being just 8 weeks old yesterday;
1) How quickly and closely he's bonded to Cappy ... it's a love-fest between them,
2) How FAST he became potty trained to the outdoors despite mid-20 degree morning temps (not a single opps in 4-1/2 days),
3) How fast he's learned his way around the 3,100 SF house and where things are kept,
4) And finally, how closely he resembles his two "cousins" from an aunt's earlier litter at the breeders place.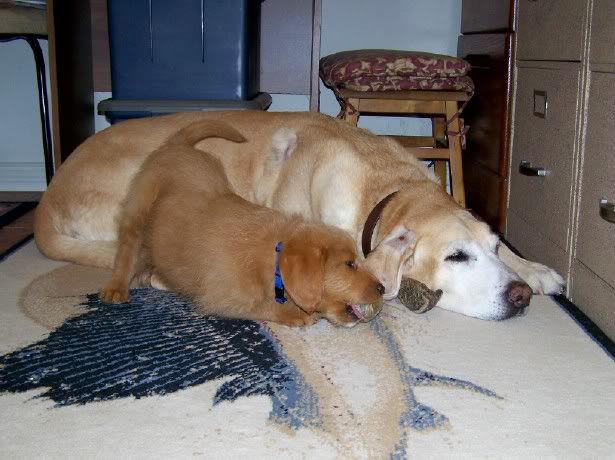 The cousins ...
See the resemblance?
Looks like one of them may have had some Karate instructions, ya think?