Discussion Starter
·
#1
·
So we got him to the vet's last night and he split the toenail pretty far up. So they gave him a sedative and clipped it far back. Bandaged him up and gave us a plastic baggie to keep his foot from getting wet in the snow. Poor little guy was sooooo out of it when he got home. Hubby just carried him in and dumped him on the couch in the mudroom: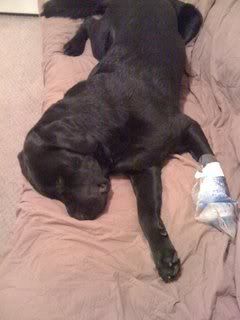 He got up for a bit, but was so wobbly hubby carried him to the tv room and he slept on my lap for 2 hours. He was so sedated at one point we freaked because we thought he had stopped breathing! I slept downstairs again and he cried and whimpered off and on. He would get up and then sort of leannnnn into something to hold himself up. You could tell the world was spinning for him.
This morning he is much more with it: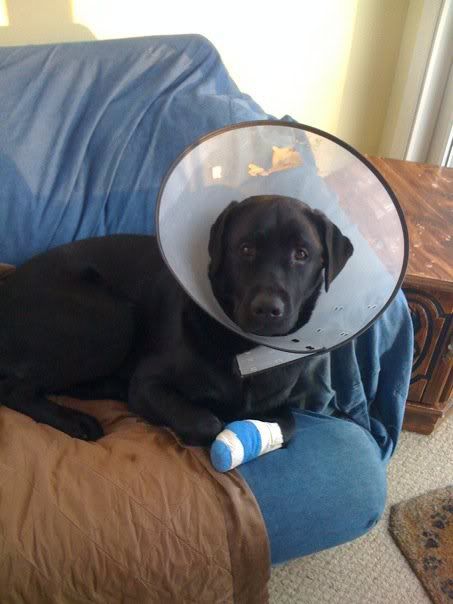 Just have to keep the foot bandaged til Wednesday night and he should be fine. Poor little bugger!