Discussion Starter
•
#1
•
We went to my hubby's aunt/uncle's cottage for the Victoria day long weekend (the May 2-4 weekend to Canadians). Everyone had a great time, especially Tucker! Here is a series of photos that sum up his whole weekend.
Can someone throw the stick please?!? Putting me in a sit/stay is torture!
As soon as he was released and the stick was thrown, he would launch himself off the dock.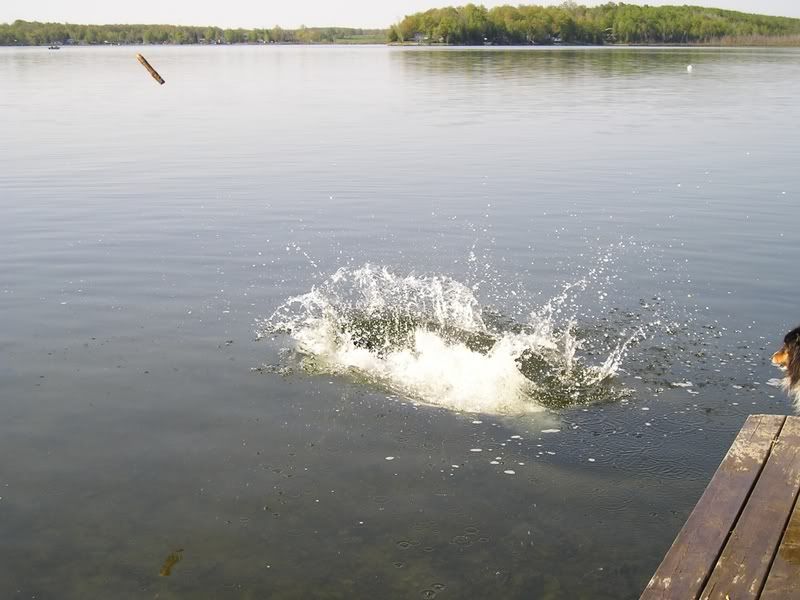 On his way back in:
Getting him dried off enough to go into the cottage:
You are getting veeerrry sllleeeppyy ..... (notice that the owner of the cottage is on top of the couch because Tucker was so passed out).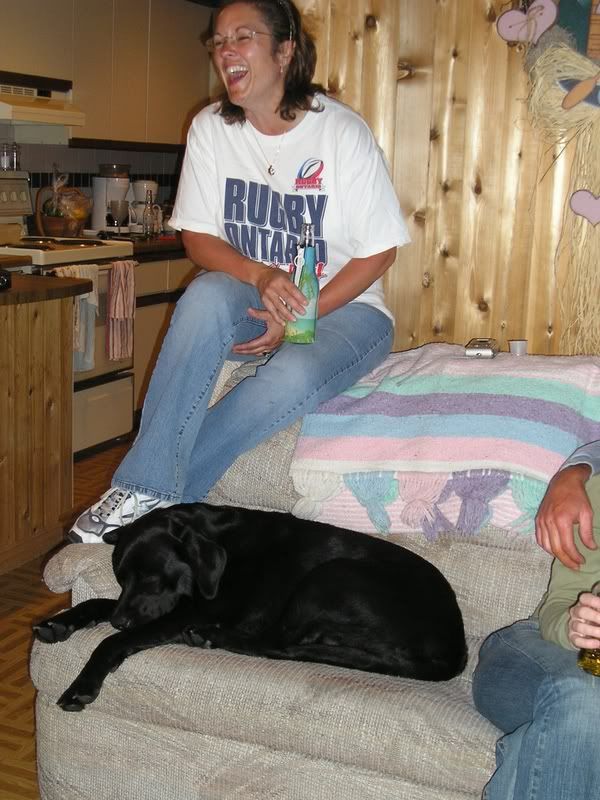 After a quick power nap, Tucker would be up and run down to the dock and sit and wait for someone to come throw the stick. Three times he slid himself into the water without the stick being thrown :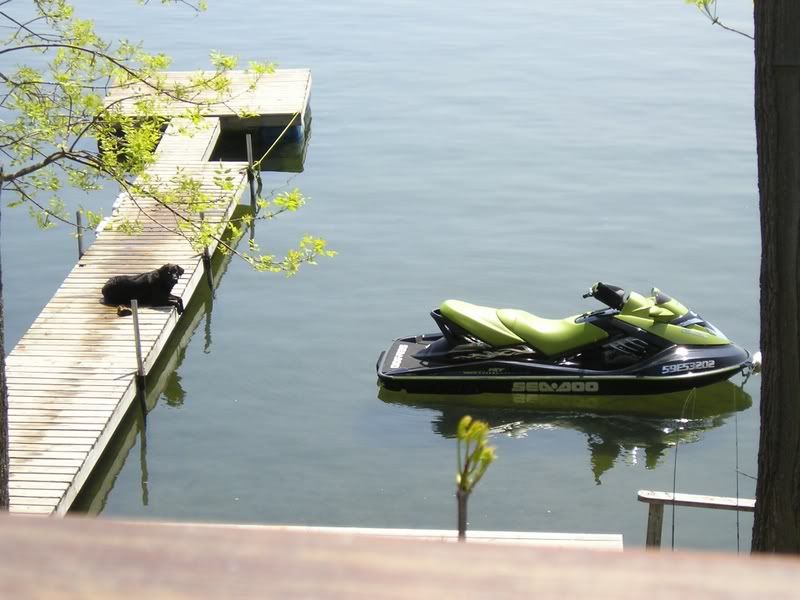 We just got back this morning and he has slept ALL DAY! There are other photos being sent and a couple of videos of Tuck getting 'air' as he runs off the dock, I will post as soon as I get them.