Discussion Starter
·
#1
·
Now that duck season is over, we've had a week of relaxing and it's right back to training and conditioning again. Here's Remi earlier today on a marking drill watching the flight of several dummies fired from a shoulder held launcher to spots around 80-100 yards away across a training pond.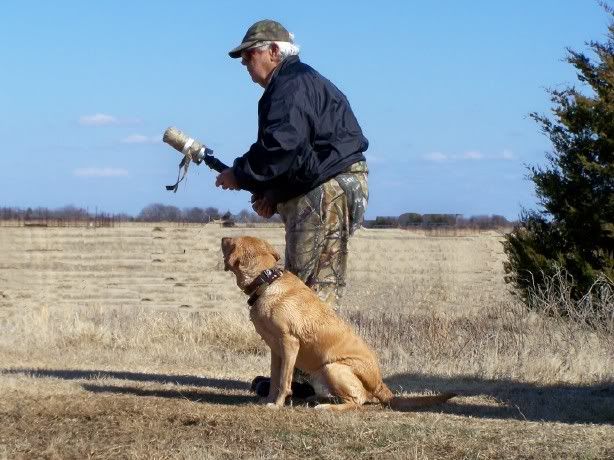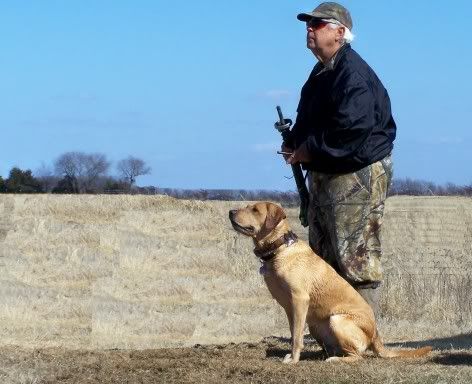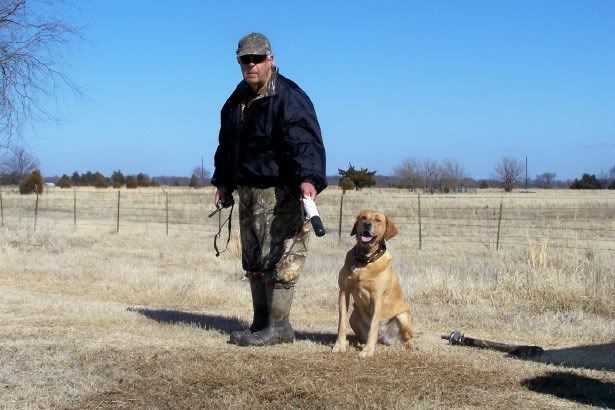 After four dummies had been fired, each to a different location, with her seated at my left heel the entire time, she was sent for them one at a time. I line her on each mark on the exact line I want her to take and send her with a loud "REMI", as her release command. The first one is across land into the water, back up on land and into the water, back onto land again and then return on the same line back to me to my left heel. Today we were working on her holding the bumper until I took it from her mouth and gave her the shake-off command.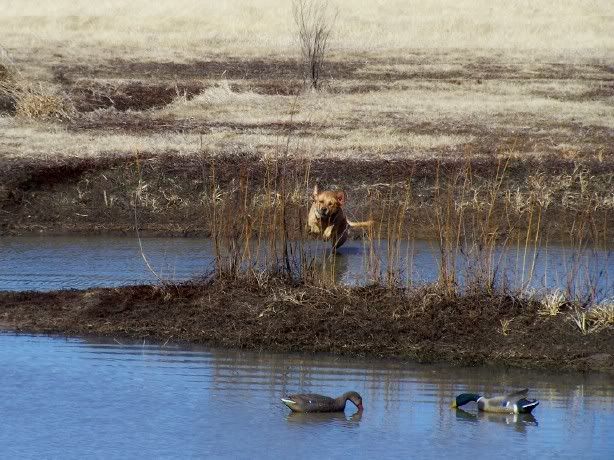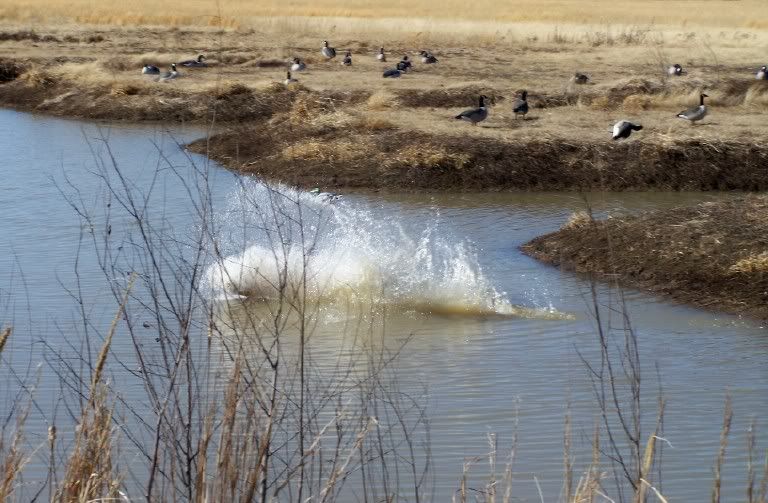 No lack of enthusiasm here ...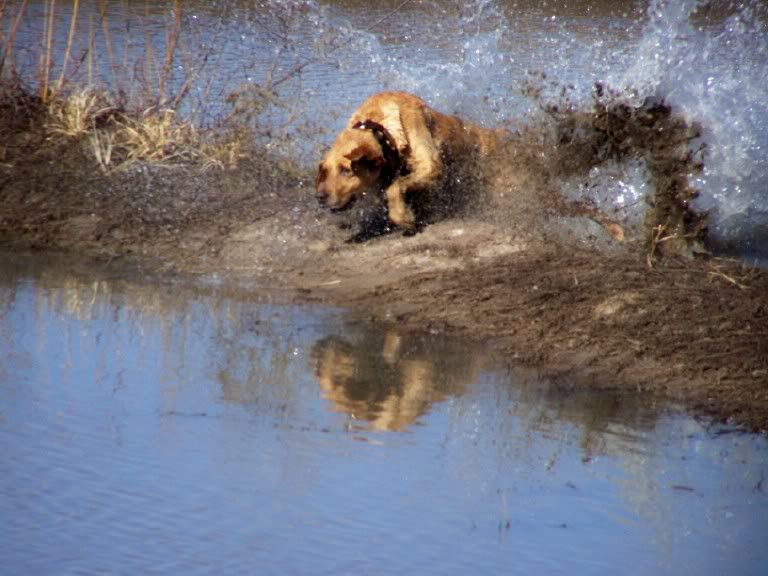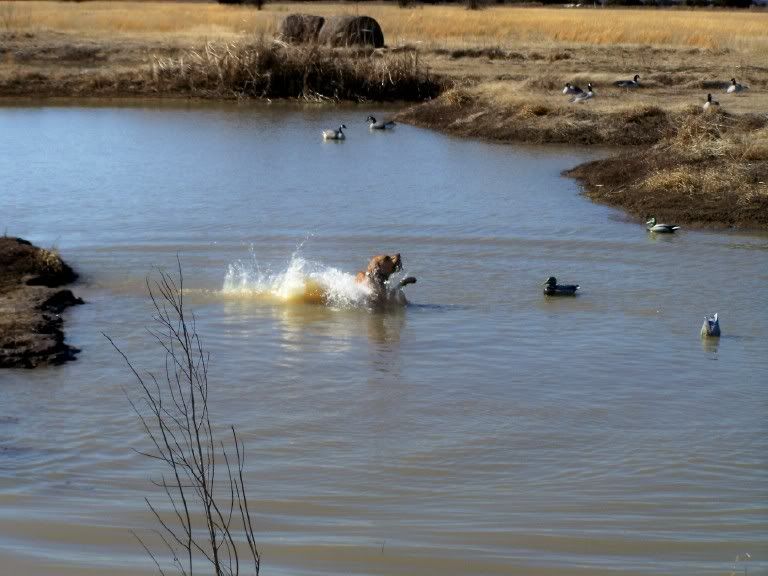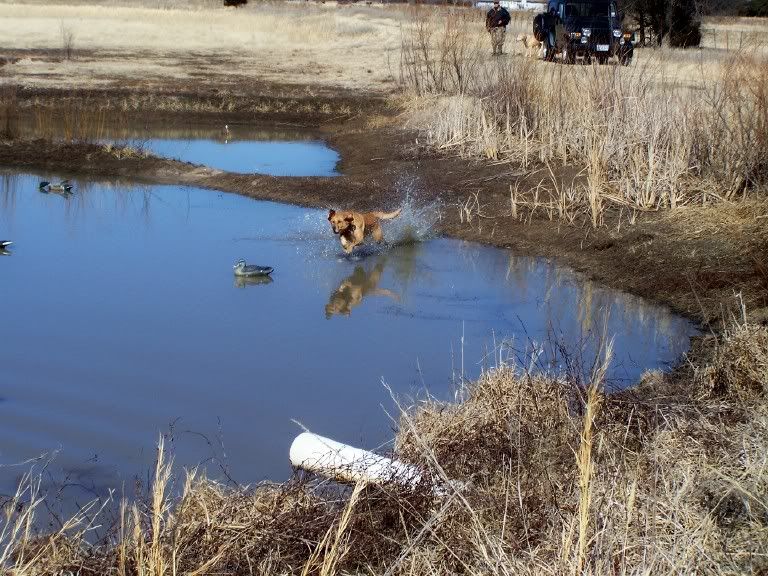 And while Remi is on her retrieves, 'ol Cappy boy is sent in the opposite direction on dry land for a few easier ones for him.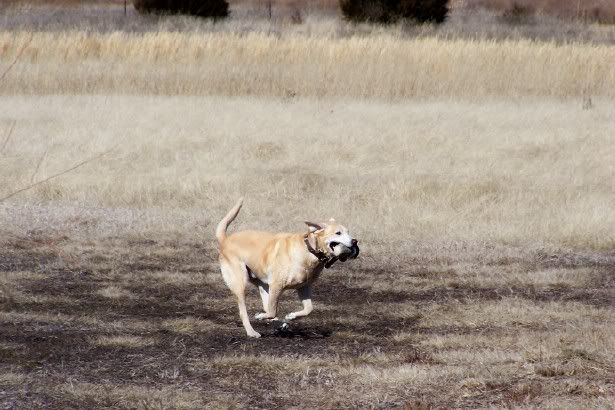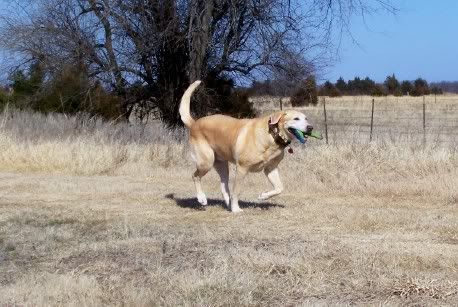 Believe it or not, both dawgs actually love the bumper retrieving more than duck hunting because of the constant action when training.