Discussion Starter
·
#1
·
here are a few pics from the past 2 weeks, yellow theo and dexter (GR, 10wks old)
esp for felicia
first week home (dexter has a somewhat devilish grin on his face no?)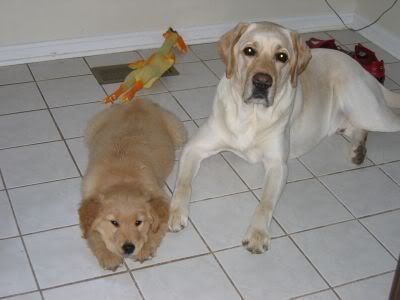 dex tucked in the corner of our bedroom next to a basket of other fluffies like him
:
and silly theo, i found him in dexter's partitioned off crate, he managed to wedge himself in!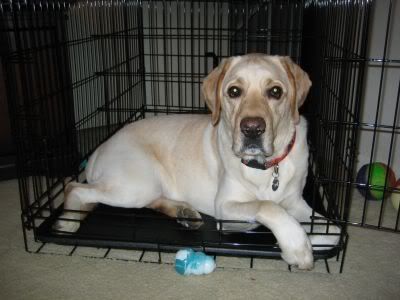 cute lil' munchkin: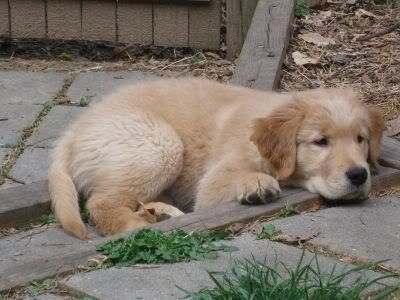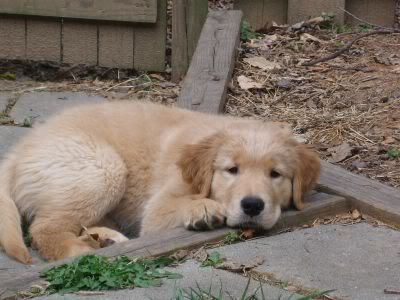 and the best part about puppyhood for DH, theo and i -- they're out like a light!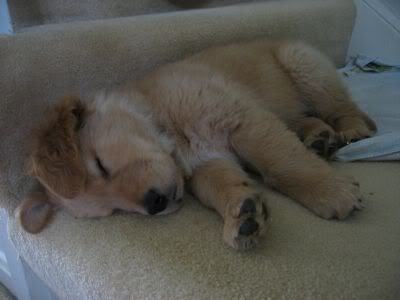 theo and dexter say thanks for letting our mom share us with you guys!