Discussion Starter
•
#1
•
The word spreads fast.
"Rumor has it that there's a corn feeder and free eats over at Cappy's place, let's go take a look."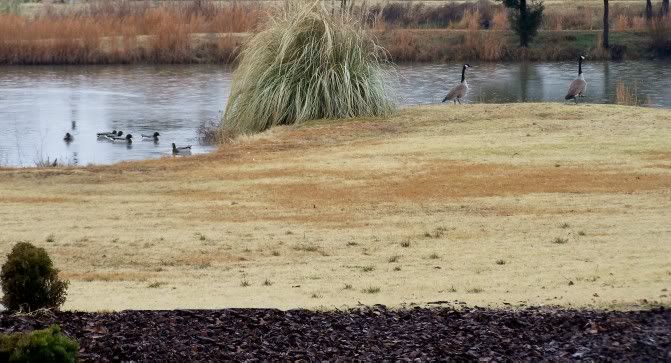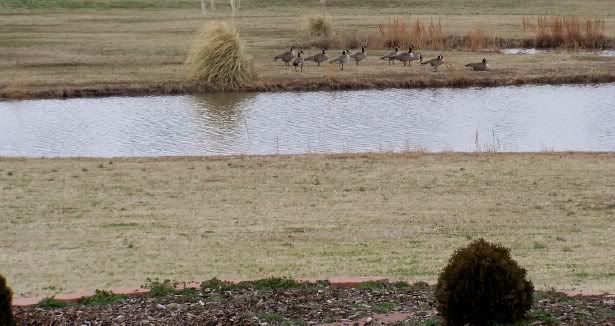 Our "regular two" Canada Geese have been back with us for a couple weeks now. Last week they came in one morning and brought some hybrids with them. They stayed for a day but we haven't seen them since.
This morning I was out throwing a few bumpers for the pups when I heard honking getting closer and closer. I looked to the west and here came an even dozen of them. Our two regulars peeled off and landed in the pond below the house. Ten more made a wide pass then they too touched down in the water by the first two.
I had lost track of what my two dawgs were doing as I was intently watching the geese doing their thing. I looked down and saw both Cappy and Remi seated at my left hee,l staring back and forth at the geese and me ... waiting for a command. "Good dawgs" I told them ... "we just have to wait a few more months, ok?" I think they knew I was fibbing.