Discussion Starter
•
#1
•
We have carpet in our kitchen. Well, not anymore! ;D Getting ready to install new tile flooring, YAY!
I'm taking a break from pulling staples now. We did have linoleum in the cooking area of the kitchen - that has been pulled now too. Underneath that there was a layer of 1975 linoleum harboring a little army of tiny staples. They have formed ranks and are now bracing themselves for my attack. These little guys are a lot more feisty than the bigger carpet staples.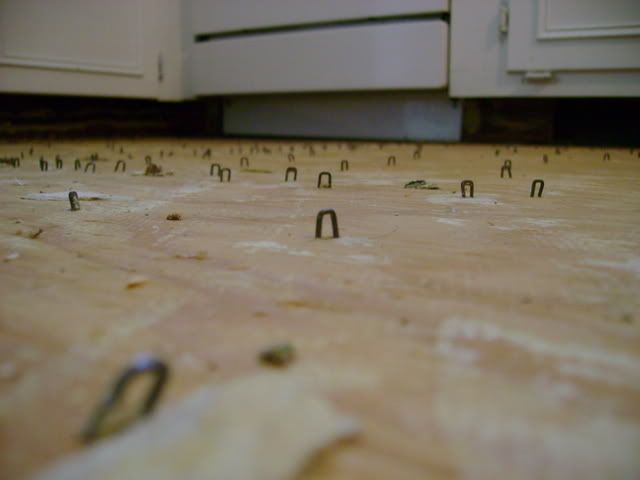 But I will prevail. FOR FREEEEEDOMMMM!!!