Discussion Starter
·
#1
·
Ok, George Custer was actually a Lieutenant Colonel at this time and was no higher rank at the time he served with the 7th Cavalry, but he had been Brevetted to the rank of Major General during the Civil War.  (Perhaps Mark can explain this a little better than I can.)  It was common practice to refer to someone by their Brevet rank.
The other fella is Archduke Alexandrovith Romanov of Russia on a good will trip to the US.  General Phil Sheridan arranged a buffalo hunting trip in south-west Newbrassky with several troops of the 7th Cavalry some Lakota under Spotted Tail and William F. Cody as guide.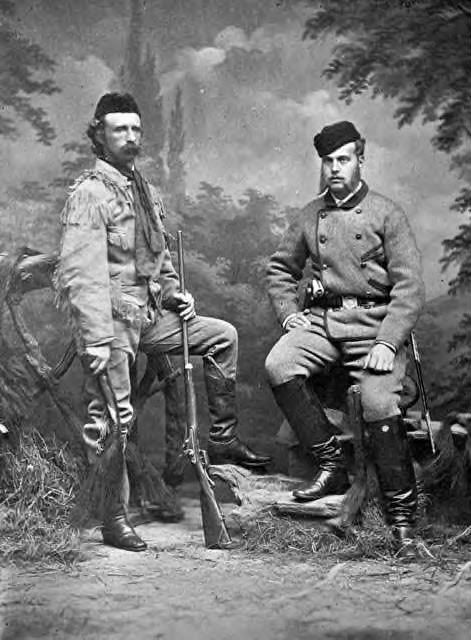 Custer's rifle is a trapdoor Springfield "officers" model, a custom job by The Springfield Armoury.  Caliber 50-70.  The 50-70 trapdoors were build partly out of new parts and partly out of leftover muzzle-loading muskets left from the Civil War.
A couple links on both men.  I checked the facts on these and Wikapedia is right on with the commonly accepted facts on these two men.
http://en.wikipedia.org/wiki/General_George_Armstrong_Custer
http://en.wikipedia.org/wiki/Grand_Duke_Alexei_Alexandrovich_of_Russia