Discussion Starter
•
#1
•
My Dad was out mowing the grass around the house today.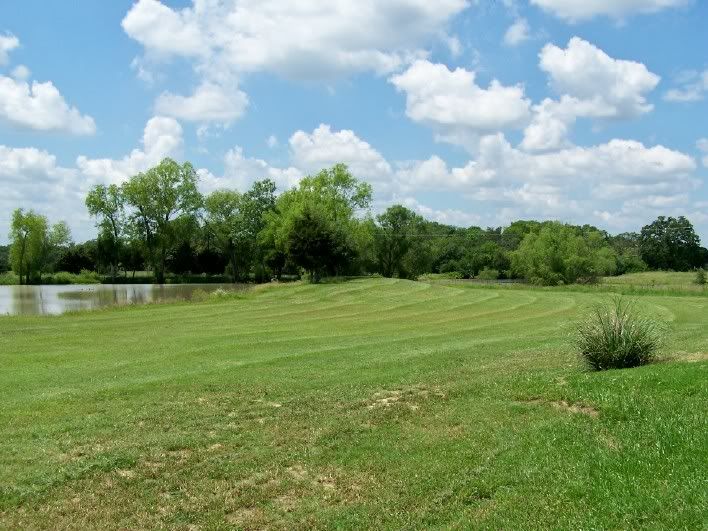 When he went around the other side of the pond and into the oak grove he thought it was strange that there were so many honey bees flying around in that area. Each time he made another pass around or through the oak grove he'd see even more bees. Finally he spotted it ... a bee swarm! Attached to a low lying tree limb ... musta been 100,000 or more and Dad left the area pronto!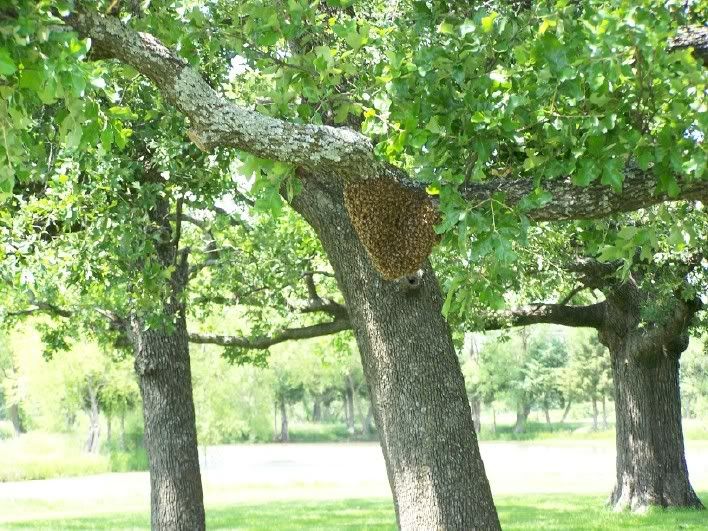 Dad took Cappy, Mom and me for a ride in the ATV to go see the bees and get a couple pictures since a "swarm" is unusual around here. When we got there, would you believe some of our stupid ducks were in the oak grove under the swarm? Dad yelled at them and told them to "GIT" and they waddled all the way back to the pond.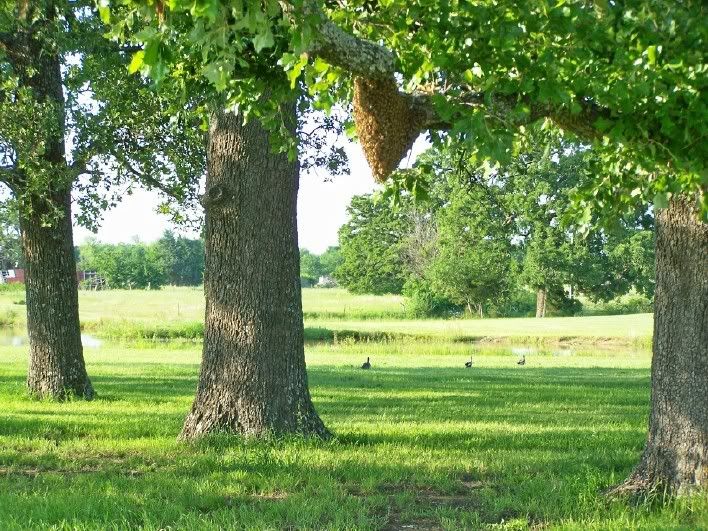 And that's my true story of the Birds and the Bees.
The end.
Your friend,
Remi.