Discussion Starter
·
#1
·
aka amazongold, I was inspired to try a hanging tomato plant. I have tried to grow a tomato plant every year since we bought this house. For one reason or another, I have yet to eat one.
After seeing Jackie's pics, I was inspired to try one hanging plant. So far, so good - even with all of the rain and cool weather we have had. My plant has 29 flowers, and four have a teeny tiny tomato already.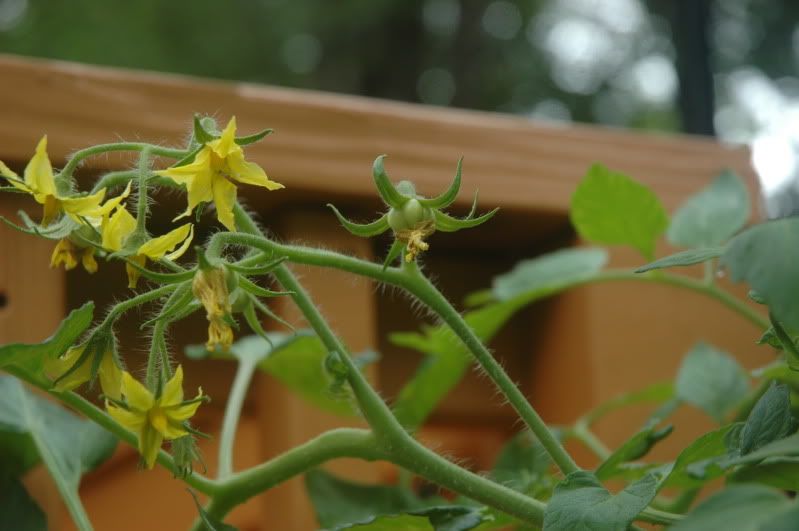 CJ thinks tomatoes are boring and that I should throw the frisbee already.