Discussion Starter
·
#1
·
OK, the long awaited pictures. We decided to wait to let the kids open their present until a morning when we were home and the light was good, so they've been tormented by the presence of a box that they knew was for them but they couldn't have for two days. Anyway, here are some pics of them opening their first Christmas presents:
Hey, so I finally get to see what's in this thing?
Hey, Chamois! Check this out!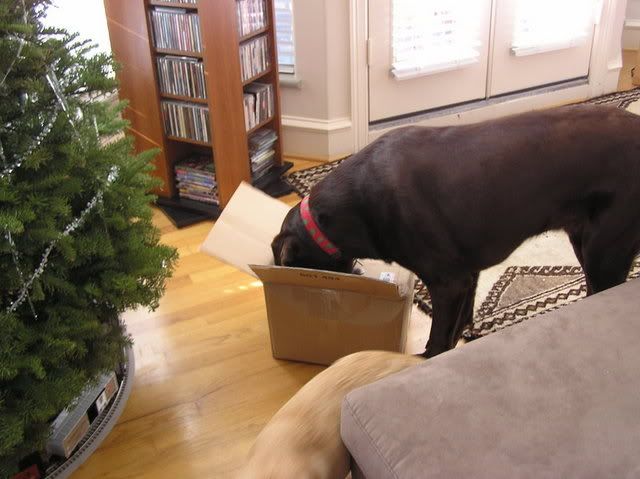 What do you mean this one is for Toby? I like it.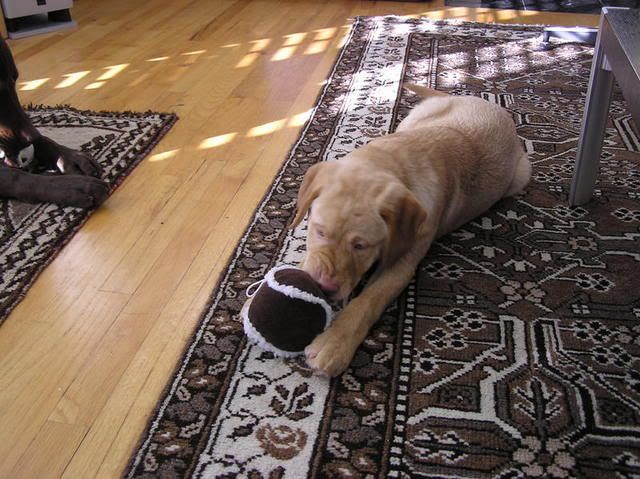 OK, then I'll take the pink one. I don't care.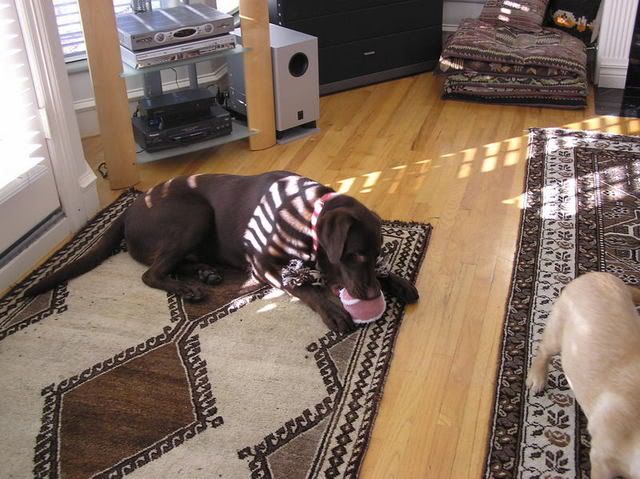 The hot dog is cool, but I want that rope toy you have!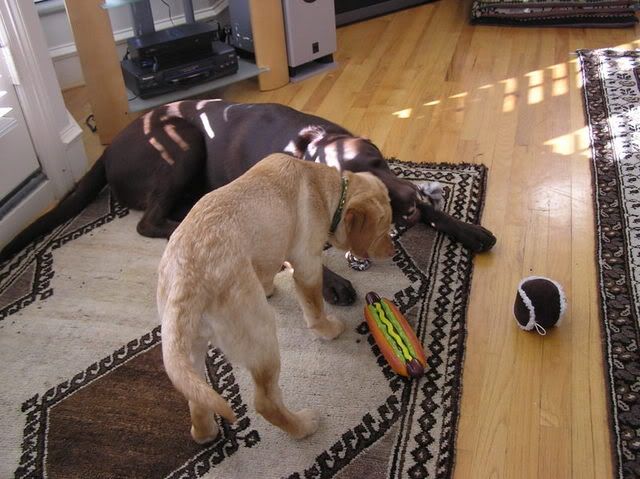 Well, the purple one is nice, but this one is more Christmas-y, can't I have it?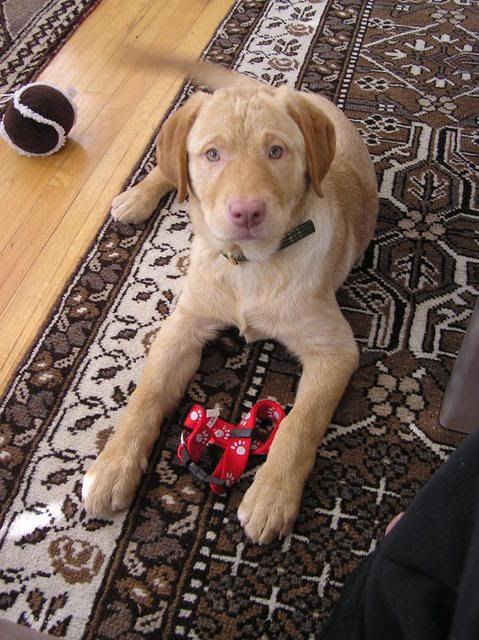 The cats loved the treats, and especially the big cardboard box (the ultimate cat toy, after all), but I didn't get pictures of them this time. Toby and Chamois both love the Buddy Biscuits. So their first Christmas is off to a great start. Thanks again, Buckyball, you were a fantastic Secret Santa!