Discussion Starter
•
#1
•
Wooooo hoooo! I've got the tennis ball.
Hey, Bailey, if you want this ball, you'll have to come get it!
Hang on, Mom. I need a break for a second. But if I drop this ball, Bailey will get it.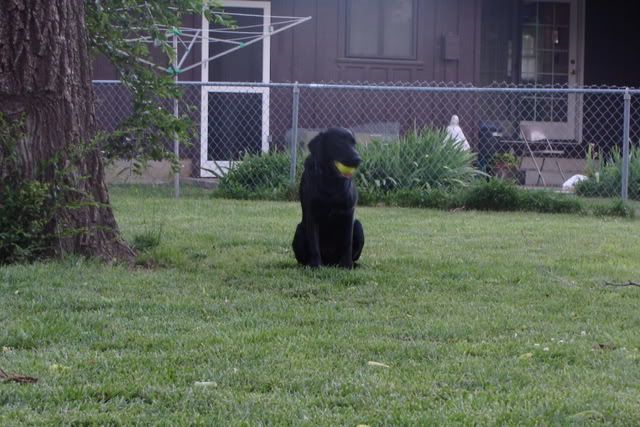 Bailey was always lurking just out of the pictures, just waiting for Ranger to drop that ball. I swear it's a three-ring circus around here. :laugh: :laugh:
*Sorry the pictures are blurry. Do you know how hard it is to get a good picture of a Lab in a full butt-tuck?!?!?!