Discussion Starter
•
#1
•
In the last couple of weeks and this may have been going on longer, because I've just noticed. And, definitely longer than we've had Ranger since he just came home Friday, Aysa, my 9 year old, has been snitching younger Allie's Food.
Some history: When Aysa was young, when we got her at 6 months and up until she was over a year, she had a major carbohydrate addiction and counter surfing problem.
Nothing since, that I know of, unless of course, we were stupid and left a food plate low enough.
Tonight was the second offense. Allie was a few feet from her bowl, contemplating those last few bites. (It was still under her time limit).
Aysa was a bit further away and had finished already.
I was loading the dishwasher, right there.
Next thing, I hear the bowl moving. I just had this funny feeling, so I looked over and sure enough, Allie is laying there and Aysa is right over the bowl.
I know know that I'm going to have to start feeding them separately.
But, I'm really concerned. Since Ranger came home Friday Night, I don't want to change up too many things.
Should I just feel Allie outside since she is the "middle" dog?
I'm bringing Ranger to the vet on Tuesday for a well puppy exam. I can discuss this with him too, but I want to get some first hand advice from my lab friends!
Thanks!!
Linda
Aysa, the food addict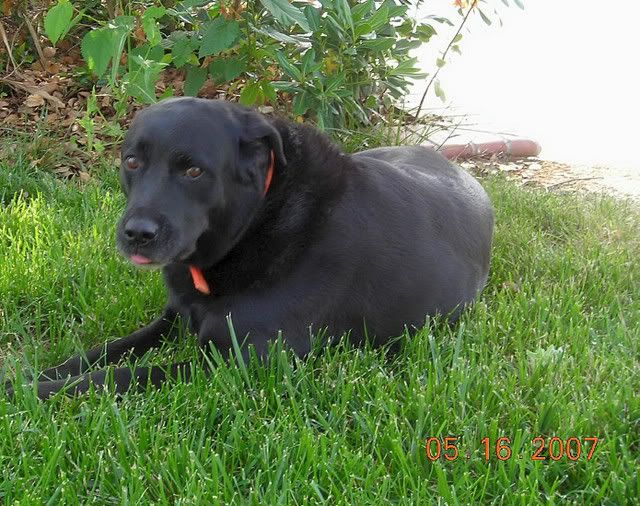 Ranger, my little Hershey's Kiss (his Dad's name is Hershey, cute, huh, :-*