Discussion Starter
·
#1
·
When "Ladylabtrainers" female Ria comes to hunt with us, she can't wait to get out of the Dave's Suburban, come running into the garage to greet "Uncle Jim", go to the doorway into the house and then run inside to greet Cappy and Remi. If "Aunty Carol" is sleeping-in that morning, Ria nevertheless knows where the master bedroom is and how to push the door open to go say hi to Aunty.
Then Ria heads to the kitchen where she parks herself directly in front of the counter where all the treats are stored. After a "Pupcorn" or two, and maybe a small bone and an Animal Cracker ... the dawgs remain inside together until Dave and I finish loading the gear and ATV onto the trailer for the ride to our hunting property 5 miles away.
Here's today's harvest with a happy Ria and her master Dave ...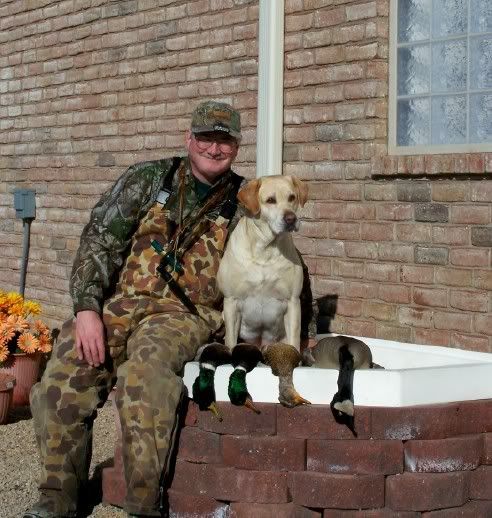 Later tonite, just after dinner, Carol came into the office and said "quick, hand me the camera and come see what
YOUR
litte girl has done!" Into a darkened master bedroom I go following Carol who is saying "shhh, wait a sec". The flash went off and I walked into the room to see that Ms. Two Paws has just made a custom nest in the bed out of our brand new Camo comforter set!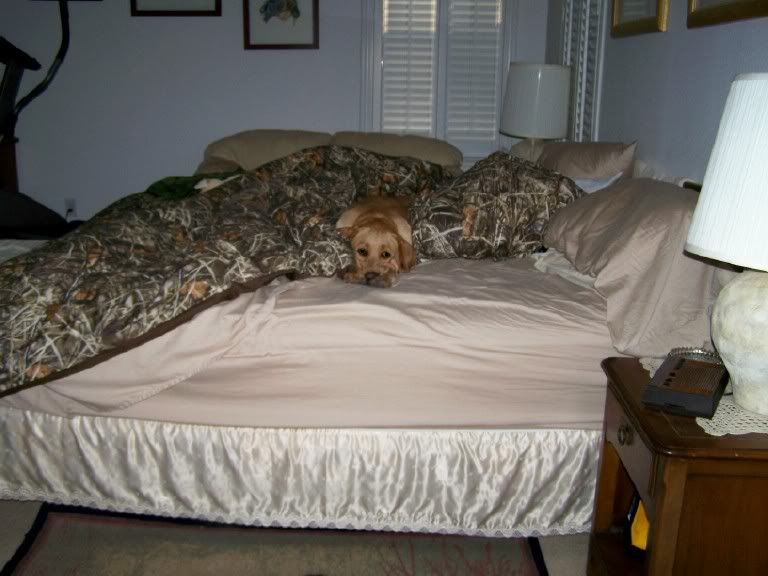 So of course I had to call Cappy boy to go join Remi and indulge himself in the new camo comforter also.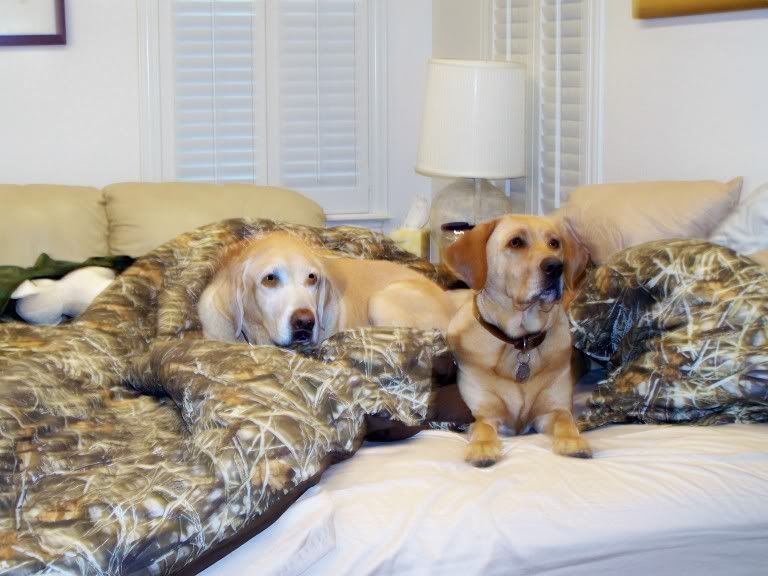 Whata life these underprivleged duck dawgs have. ;D