Discussion Starter
·
#1
·
So Sam is apparently just trying to keep my mind off of Lucky being away for the night...or maybe he's acting out because his sister is away...or maybe he's just being Sam...I dunno!
I was in the living room typing up a post about raw diet, and I hear Shane yell SAM!!! So I get up and walk into the kitchen and there is Sam. What is he doing you might ask? Well he was ON THE TABLE finishing off Phoenix's spaghetti for him! All four paws on the table, head bent down happily helping himself to the bowl of pasta!! Well soon as Mom walks in, dad yelling apparently doesn't mean anything, he goes "ooops" and hops down and runs into the living room. Not quick enough because Mom grabs him by his collar, tells him "NO" and puts him in the living room crate.
Shane says to Phoenix "Sam just ate the rest of your spaghetti!"
Phoenix replies "Oh that's okay I was done with it anyway!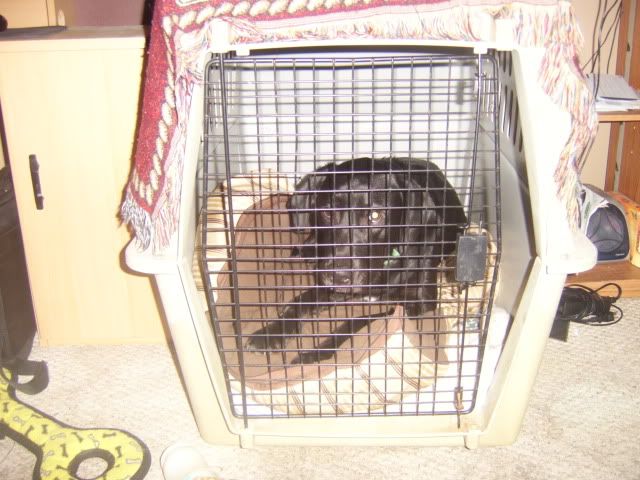 "I was just helping clean the table...geez Mom. I'm so misunderstood!"