On a horse forum I frequent, there's a section called "critique my horse" where basically people post pictures of either their own horses or possible buys. Others comment about their conformation in terms of where said horse may run into problems physically doing X, Y or Z activity for long periods of time.
Can we do that with dogs? Does anyone feel like they can look at pictures of a dog and point out where physical problems may occur as a dog ages based on their conformation, given planned sports/activities? Not necessarily whether or not they are to standard, but solely function, basically, if that makes sense...
As I start some more intense physical stuff with Baloo (flyball, dock diving and a little agility) it makes me wonder if anyone does the horse critique thing with dogs. It must be possible... right?
This is Baloo in February (I think) at almost 2 years old.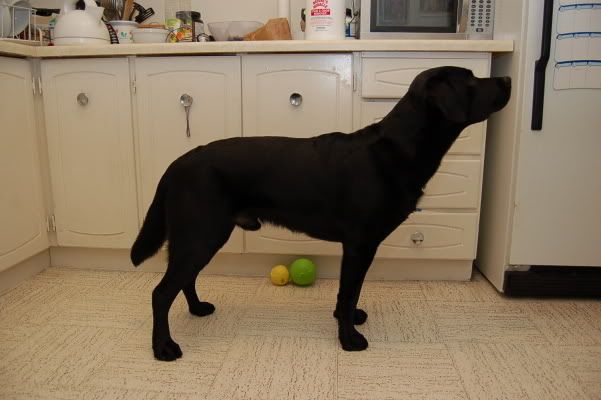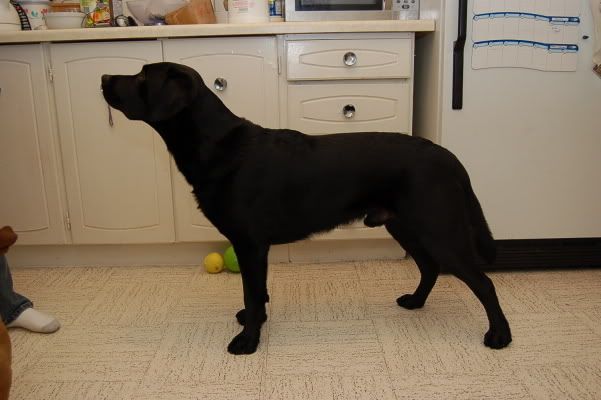 (I'll have to try and get some shots where he's not standing like that. He does that so he can jump up if Dan were to toss the cookie he has in his hand.
)
Any thoughts on where he might run into problems later on down the line?