Discussion Starter
•
#1
•
Well, now that I have all my picture issues sorted out (Trouble hosting, so now I just use photobucket. Camera wouldn't upload to computer, so I just got a card reader.), I may end up burying you in pictures.
Years and years ago, I was pretty heavy into online gaming. Specifically, a game called MechWarrior 4. Which is based on a tabletop game called BattleTech. The games are described as "31st Century Armored Combat". A friend of mine introduced me to an online gaming group called AlphA Strike. There I met a very interesting lady, whose call sign was Fury. She later sponsored me into AS, and later into another group called Team Banzai. Anyway, long story short, she is a very talented artist. By the way, for anyone interested, here's her website:
The Art of April Dwiggins
.
Fast forward several years. I asked her to do a portrait of Deacon. I took a bunch of pics of him and sent them to her. This is the painting I got. One of my most prized possessions.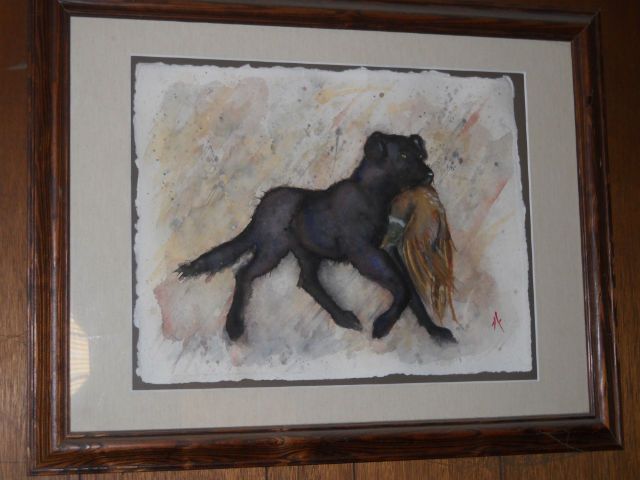 Nice, isn't it? And, just for fun, here's a pic of a sign my cousin found somewhere and got for me.