Discussion Starter
·
#1
·
Corky the pit is about to eat the head of the little Greyhound
He's ready to feast on four helpless puppies ... and their mother!
One of the brave pups pins Corky to the floor in a take-down
And it's a win by Tina, the Italian Greyhound!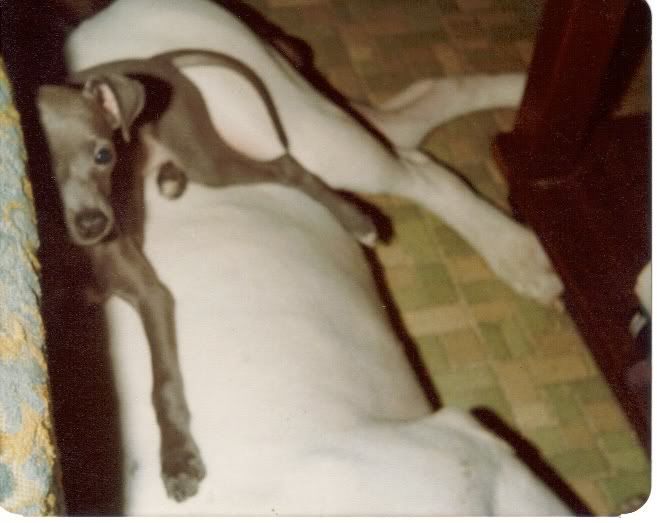 We already had Corky when our friend's Italian Greyhound was bred. Joe had another little dog and he was afraid they would play too hard together and Theresa would lose the puppies, so he asked us to keep her until the pups were born and 8 weeks old. Corky acted like a proud Daddy with those puppies, and let them crawl all over him. We kept Tina, the one laying on him. She used to take food right out of his mouth (first pic) and beat him up mercilessly, biting his face, ears, and even his jewels!