Discussion Starter
·
#1
·
I have gotton my pictures sorted through, I wish I would have got more, but was to busy with the cooking, when I have a fire going I need to be there or have someone else there so it don't cause problems. The first time I burn down a Historical Site, my reputation is ruined.
Anyway, Fort Hartstuff was build on the North Loup River in 1874 to protect settlers in the area from the Lakota and to protect the Pawnee further east. It was named after General George Hartstuff, a hero of the Civil War who had recently died. It was constucted of poured concrete made of local materials and was the only Indian Wars fort built as such. It was considered a good assignment due to the quality of the housing. It only ever had stationed at any time one company of infantry. It was abandoned in the summer of 1881, the army no longer having the need for it. In it's whole time of use, there was only on minor skirmish with the Lakota, resulting in one death on each side.
The fort was donated to the state in 1961 and it was restored in the 1970's
A map of the fort.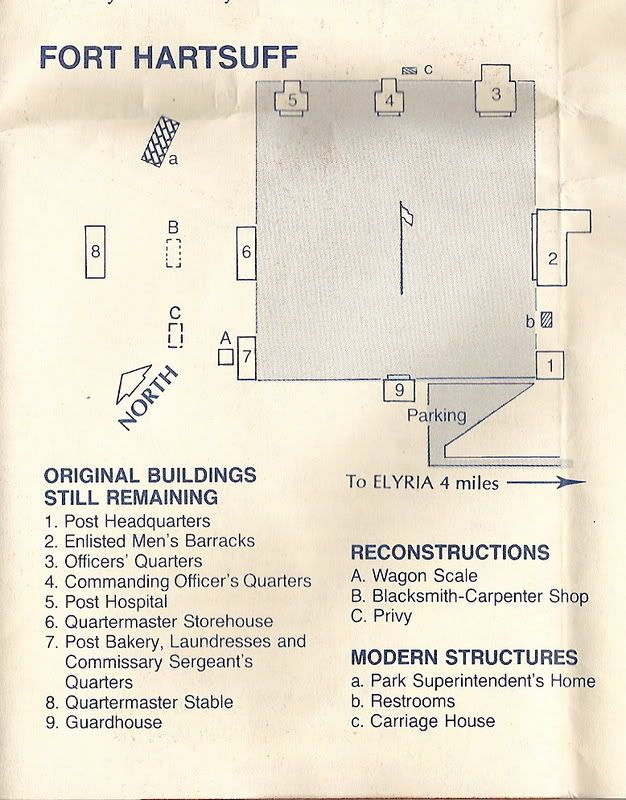 1. Post Headquarters.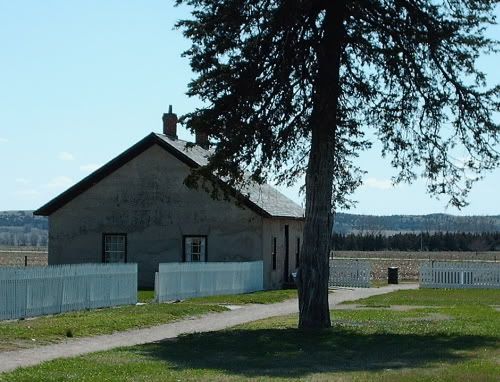 2. Enlisted Men's Barracks
3. Officers Quarters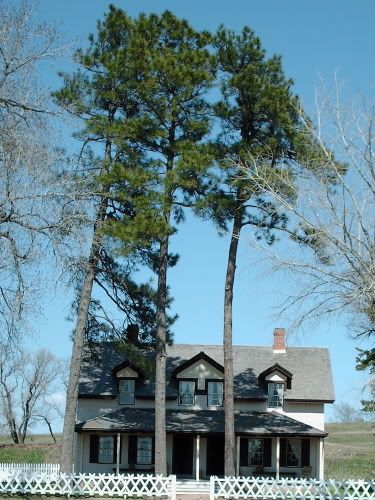 The pine trees were planted in 1876.
4. Commanding Officers Quarters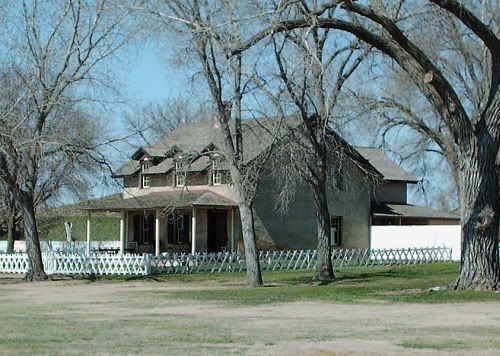 5. Post Hospital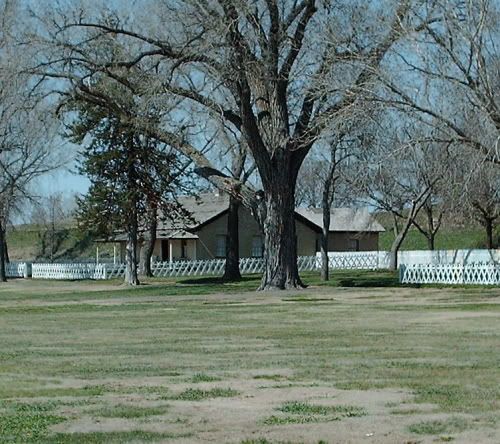 6. Quartermaster's Storehouse
7. Post Bakery, Laundress Quarters and Quartermaster's Quarters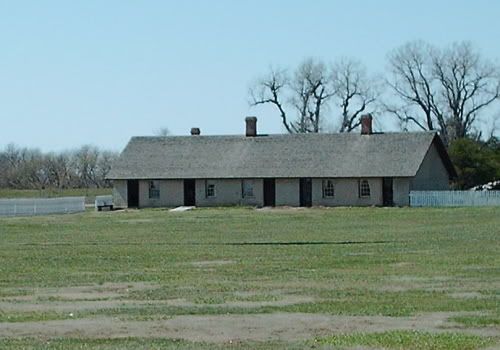 8. Quartermaster's Stables
Didn't get a picture. :
9. Guardhouse.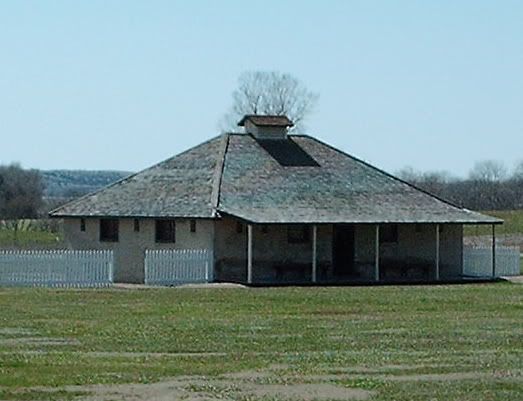 Shot of the wardroom in the barracks.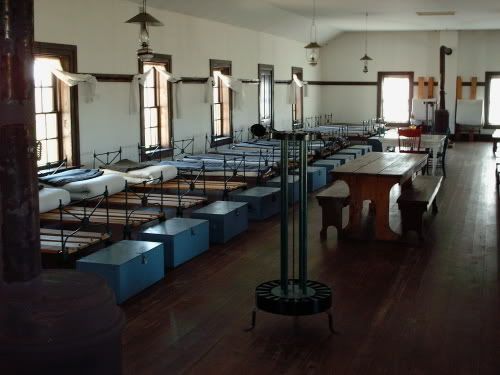 The bunk I slept in, no those are not army issue blankets, but it got down to about 25 and I didn't want to light both heating stoves.
And a shot of the walls of concrete, the upper part of a slightly different color is from the restoration.
My set up out behind the barracks.
And the 37 star flag on the 90 foot tall flag pole.