First Payton got to go on a canoe trip with us to the Boundary Waters in Northern MN . She was a great canoe traveler, until we went fishing when she went completely ballistic when we would catch a fish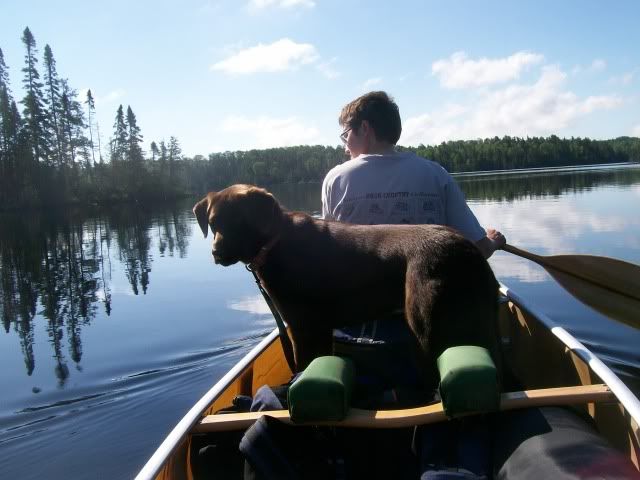 Next we have been babysitting DD's Golden Retriever, Scout, while she and her DH were on vacation in CA.
A good game of bitey face:
OK, Scout, don't look at mom's camera..