Discussion Starter
·
#1
·
Oakley and I headed in to visit her friend Sasha the JRT.
We had a great walk on the trail, we found a spot down by the lake. Oakley went butt tucking across the ice, it was hilarious!
Here are a few pics.
trying to get a pic of Janice and both dogs.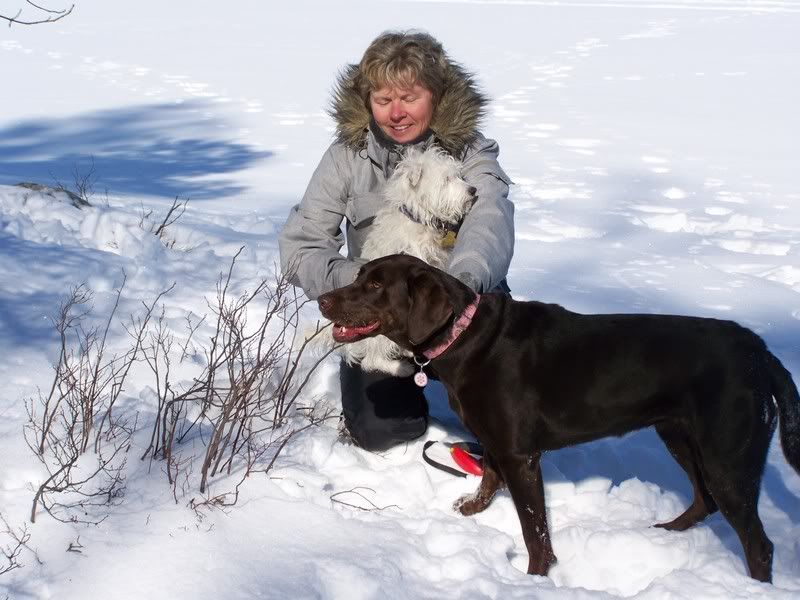 Oakley and I (Oakley is making fun of me, eyes closed and tongue out.)
Oakley eating snow.
The butt tucking!