I am the matron of honor in my sisters wedding and am really diving into the planning, hoping to book a place for May 1st. Her bridesmaids have been great, everyone is agreeable and they all like my ideas.
My mother, on the other hand, OH BOY!
Let's just say we have totally different taste. Mostly though I guess it's that we are from different generations.
This is the type of stuff she thinks we should have. I don't even think it's stuff she really likes, she just had her mind fixated on these things she is used to being at bridal showers
These types of decorations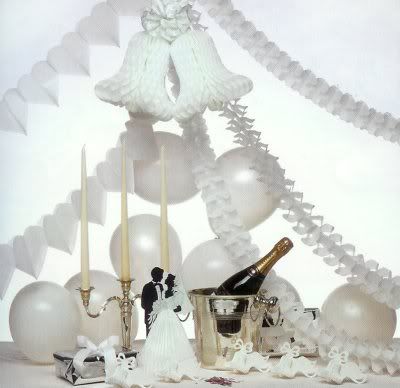 This type of centerpiece
And fill in the blank invites