Oh Boy ... Need Advice, FAST **UPDATED**
Thanks for all your considered responses. Please don't pick on an old fella and his wife.
Click on pic for slideshow. "Rusty" is home with us now.
op2:
I love my wife Carol. There's virtually nothing that I wouldn't do for her. She may have taken me to the edge with this one ...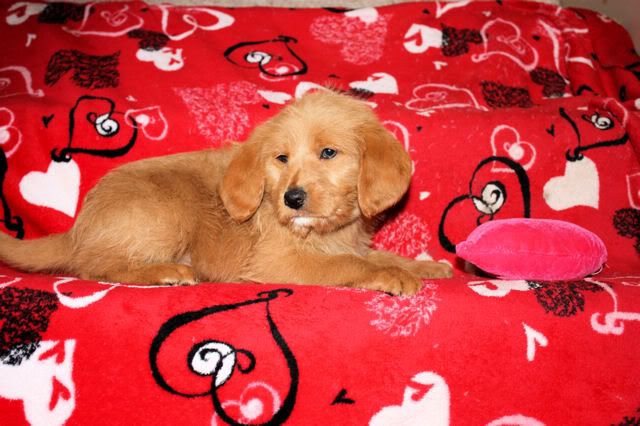 That's "Hoss" ... an eight week old yellow
Labradoodle
pup. Carol's in love with him.
I've used all of the logic, reasoning, implied threats, promises and everything else I could think of. Carol's still in love with him.
She had poodles all of life until we married 20 years ago. She's been gracious enough to accept all gun dawgs ever since. Now she want's "her own" pup and she feels that this little guy will be the best possible compromise for her sake and mine.
Just found out that today's the day we're supposed to drive the 65 miles to go see him.
HELP!