Discussion Starter
•
#1
•
So my close friend (who is also a bridesmaid as well as essentially my wedding planning partner) suggested that we do a "dry run" and take some pictures in our wedding clothes at various places around town, since we're moving so soon after the wedding. Well, because Mark will be leaving for another two-week trip next weekend, we had to do it this week even though we're still 5.5 weeks out from the actual date. We went to the Japanese Garden in one of our local parks, as well as the nearby Sam Houston monument. We'd have gone a couple more places, but it started pouring down rain literally minutes after we finished taking pictures at the monument. They shot several rolls of film (color and black and white), which we don't have back yet, and also took a bunch of digital pictures. We are doing a professional studio shoot two weeks before the wedding (portraits with the dogs, since they won't be at the wedding itself), and also have a photographer for the actual day itself, but figured these would be fun to have as extras and as Houston mementos. It also gave me a chance to go play at the flower market and make a practice bouquet.
Anyway, here are some of the digital pictures from yesterday. I think they came out really well.
In the gardens: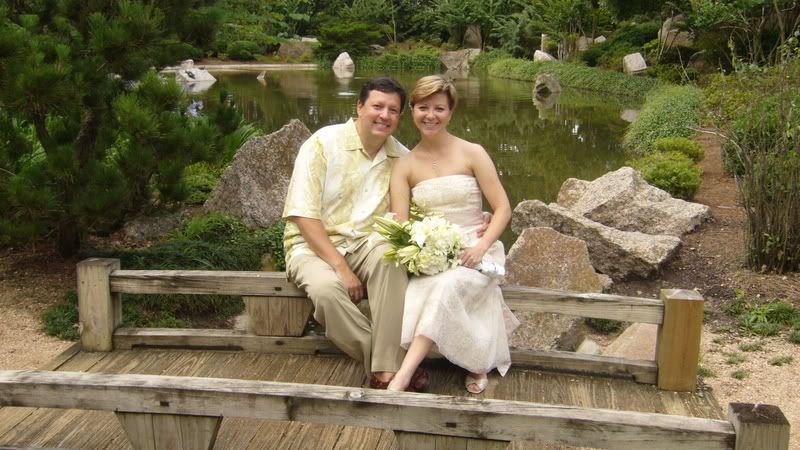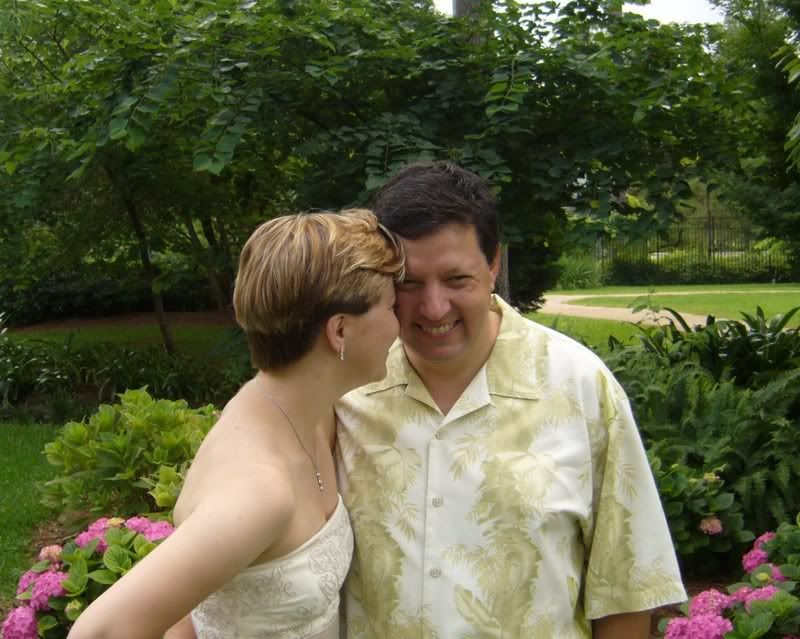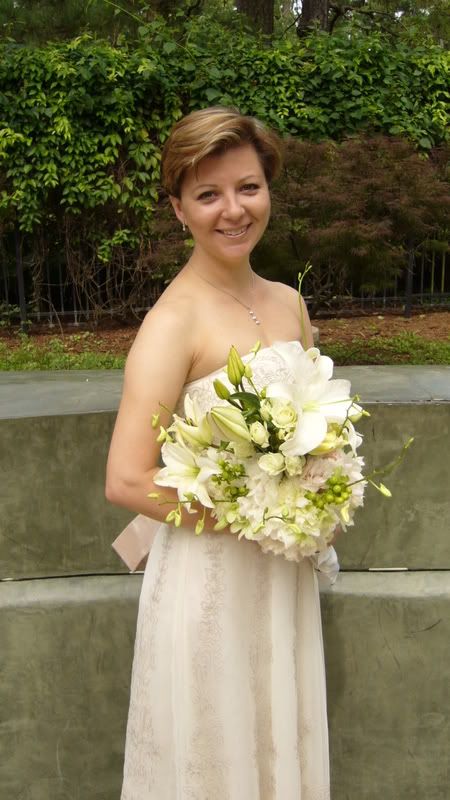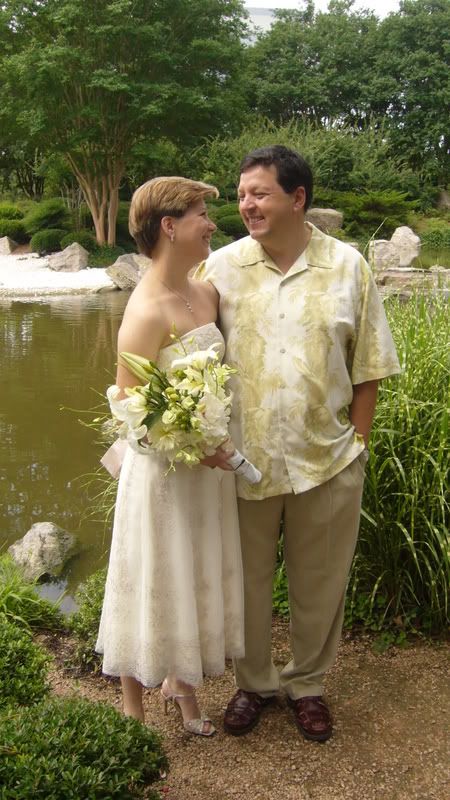 I love this one of Mark: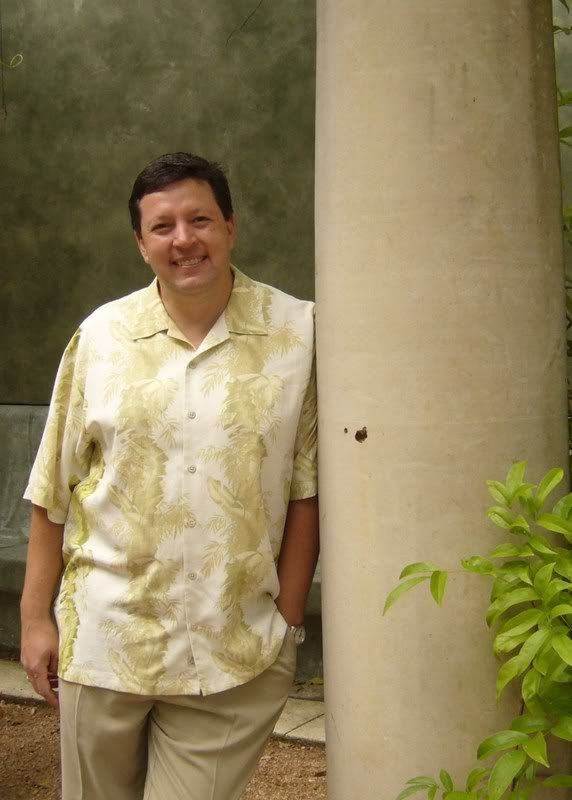 Playing in the fountain: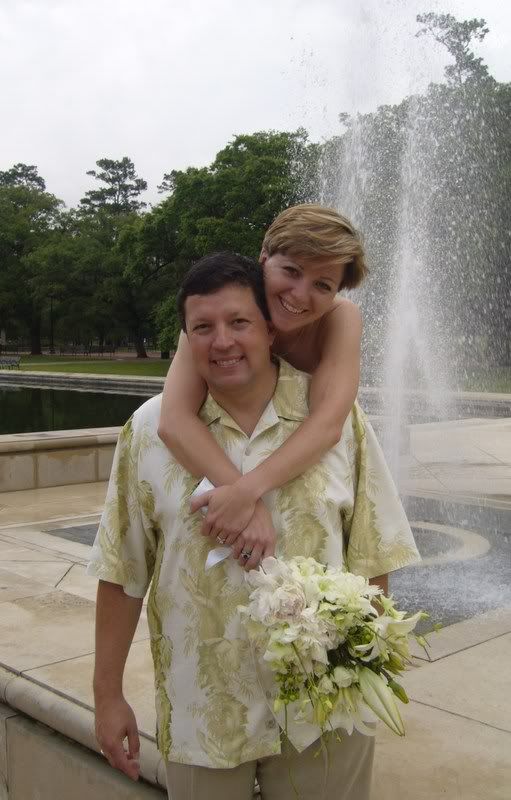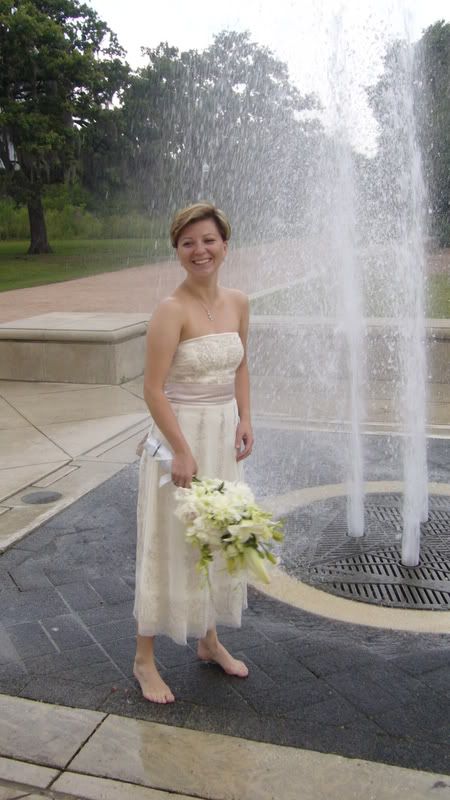 At the monument (notice the stormy sky behind us):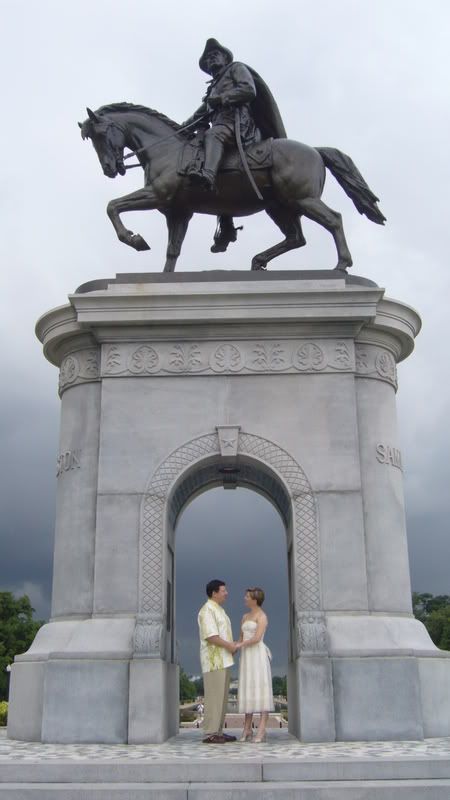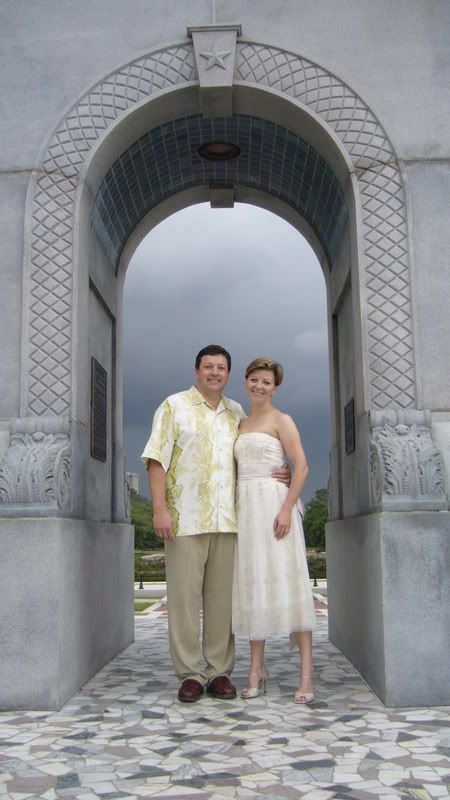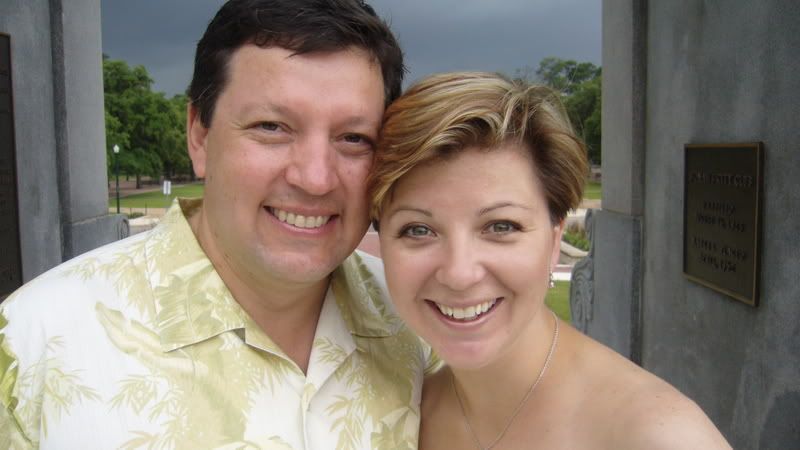 Sorry if the pics are a bit big, I didn't want to scale them down and lose resolution (any more than just uploading them to Photobucket does, that is). We had fun. At first Mark didn't want to be in the pictures but now he's really glad that he was. So am I.
Anyway, I could also use a little advice about wedding music and a playlist for the party. The band we've hired does mostly laid-back beach-type music (goes with the Tommy Bahama theme for the guys) like Buffet covers and oldies like Brown-Eyed Girl. They said they'd learn anything else we want, so I'm trying to come up with some other songs that will blend in but might be a bit swingier ("All Shook Up", "Pretty Woman", "Only The Good Die Young", etc.). Any ideas and suggestions are more than welcome!
Thanks,
Ursula