Don't get me started. I could fill this whole forum with dog pics. Here's just a few:
My beloved Jo Jo who I lost to cancer last year. I still miss him like hell.
My Pug Ronnie. He's an angel ........ when he's asleep.
Holly, my GSD who I adopted after Jo died with the aforementioned Pug.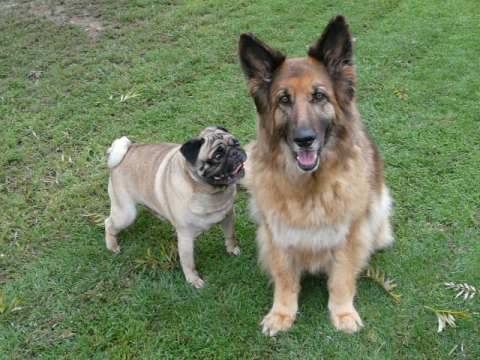 Playtime.