Discussion Starter
·
#1
·
Would I have thought that GINNY, yes, my sweet Virginia, would be the ambassador to a new puppy! :surprise:
I knew Gin was a good girl, but I foresaw a whole week of chaos, and trading Gin and Holly (previoiusly Cinderbay's baby Newt, Orson, Wyatt and Sully's sister) between crates and leads.
Turns out, Gin is a softy!!! Not rammy like I thought she'd be. Maybe she's softening up in her old age, all 5 months of her!
K kid, here's the rules...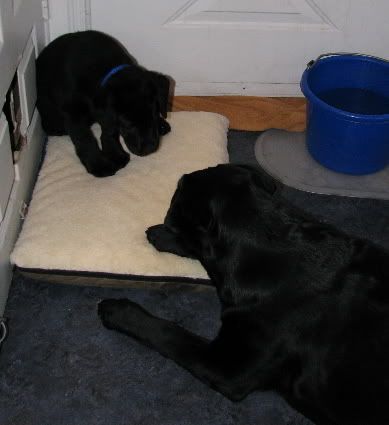 That's a lot of rules Gin, is this the way out?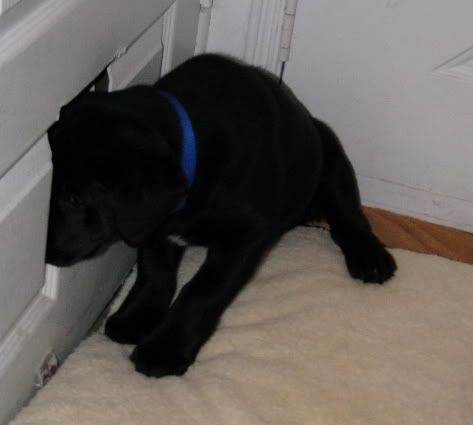 Holly was very, very interested in Ruby's nipples, and in true Ruby form, she let the baby 'nurse'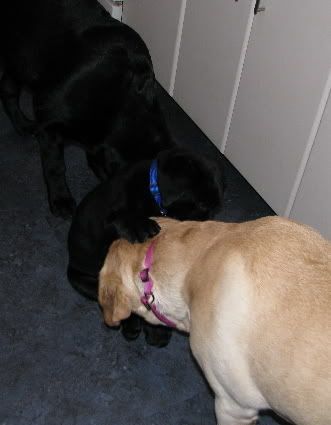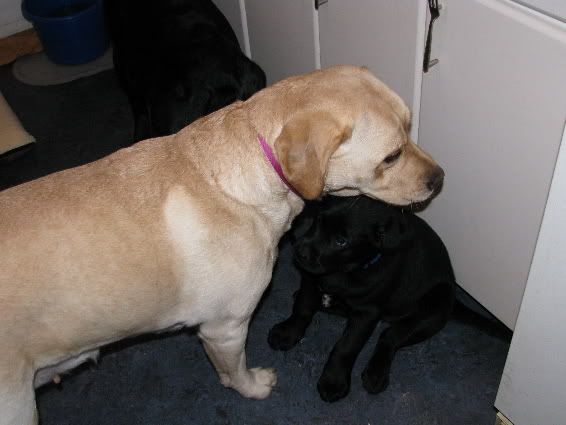 Holly already likes to box with Gin's head, and Gin just stands there...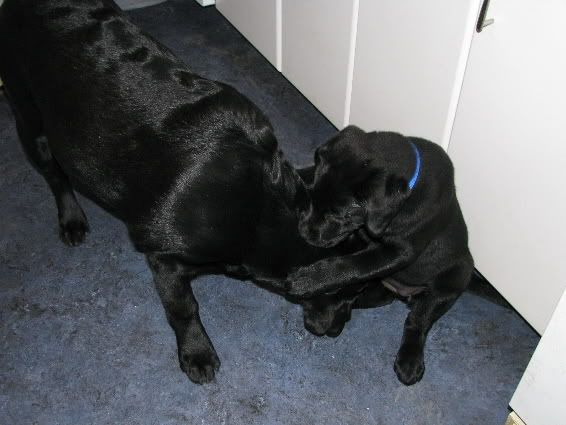 Pretty Holly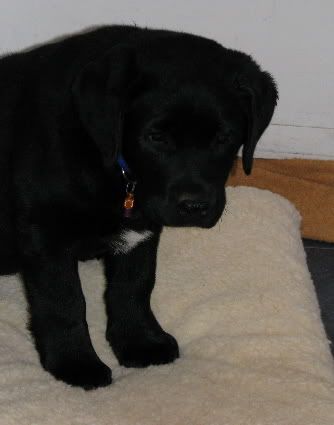 Its amazing what 3 months will do huh?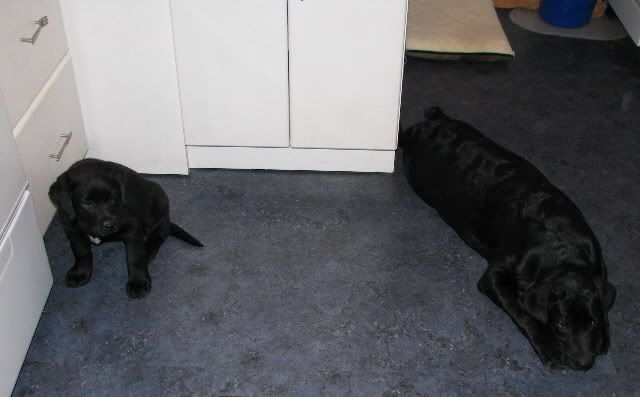 Ready to gingerly play biteyface again Gin?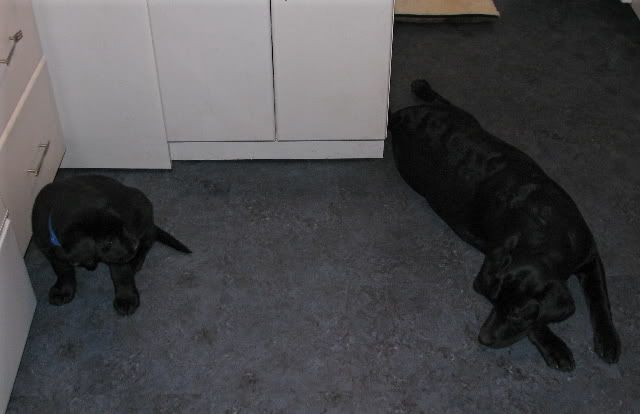 Still keeping close tabs, but her just being here a half hour and Gin behaving so well, I might actually enjoy Holly's visit!