Discussion Starter
·
#1
·
My dad must really love me alot because he took me back to the park today. He said since it is still cool (35 deg) he wanted to take me again!
I knew we were going somewhere fun 'cuz he puts my stuff in his book bag.
We get to the park and I noticed he hesitated a sec and I couldn't figure out why.He got me out of the Jeep then unbuckled my leash and let me walk off leash today! There were no peeps around and we were in the middle of the park. He must really trust me too 'cuz I know he watches out for me. I stayed close by too and didn't get too far away. When I thought dad was too far away I caught up.
he yelled at me once and said get outta that! Thats what he does when I am into something he thinks is bad for me. gee Whiz it was some really tasty horse poop. He muttered something about how he was glad I havent finished my antibiotics yet, whatever and antibiothingy is. I hid one of the balls from dad and he looked all over and could not find it. When we were walking back to the Jeep I got it! hahaha dad wishes he could smell out stuff like me!
Dad is kinda slow tho..I had to wait for him at the car. :
Before I take my nap tho...here's the park looking north from where we were..
Looking south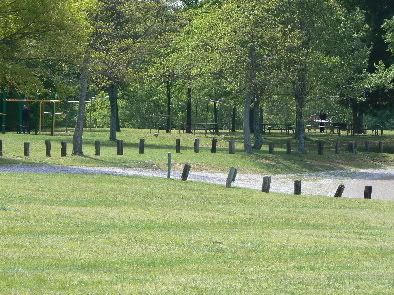 Here I come dad!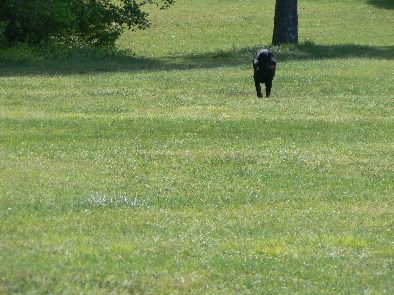 Gonna get that ball...
not gonna let you have that ball dad...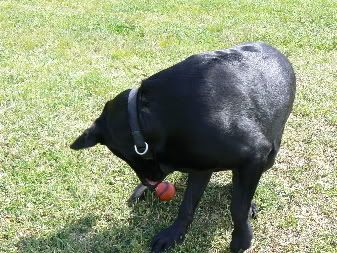 Am I handsome or what!