Discussion Starter
·
#1
·
Hey everyone this is Sam-wise, more commonly known as Sam!!
My mommy says she is NOT my maid...but quite clearly she is! She cleans up my bathroom all the time! She always is mad when she does it though...I don't understand why...it's what she's SUPPOSE TO DO!!
"Whatcha doing Mom?"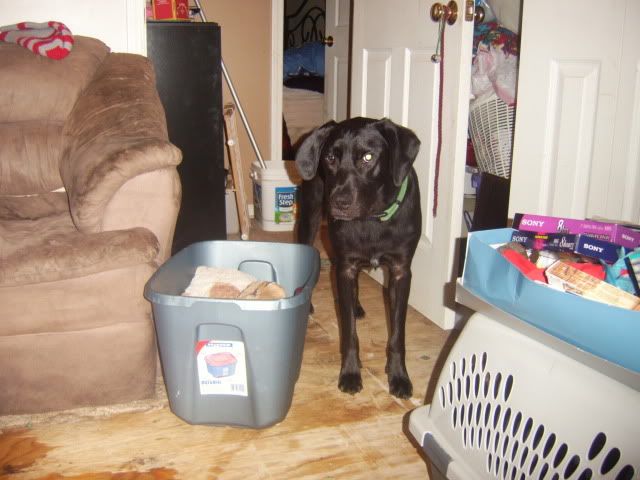 "oooh cleaning...good job! Oh don't yell like that mom it's what you are suppose to be doing!!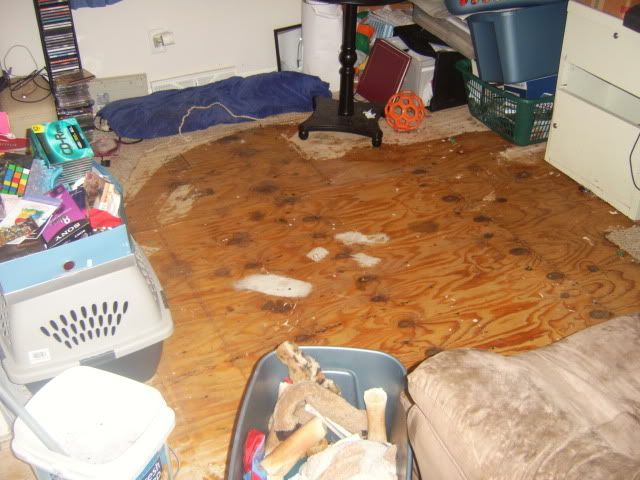 This is my room. I potty there in the middle and my Mommy cleans it up for me...she's a good Mommy!! My Mommy pulled up a lot of the carpeting stuff and I helped! She wasn't very happy about that, I don't understand why Mom likes help sometimes and others she doesn't!! See my toy box is even in here, it's clearly MY room, but Mom says she's cleaning it today or tomorrow and putting in exercise stuff, whatever that is! That's the cats crate right there, Mom says if I don't behave she's gonna stuff me in there next time! I hope she puts the cat in there too, so I don't get bored.