Discussion Starter
·
#1
·
On Saturday my MIL and SIL's threw me a baby shower at MIL's house. There were about FORTY women there! All my girlfriends came, plus family and plenty of family friends (my MIL calls it pay-back time, lol). There were lots and lots of food, and even more gifts for Baby T! Unfortunately it was cold and yucky out, so I didn't get to wear my cute skirt, oh well…
Here are some links to a few pics… I forgot my camera, so these are my friends' pics, so there aren't any pics of anyone else really. I should have had them take some pics of what was going on around the house, it was jammed! We only received a few duplicates (darn Walmart registry didn't work out so well), 2 tubs – so we left on at the in-laws, and 2 highchairs – so we took one back and bought our crib mattress.
I'll warn you, I can definitely notice my face is getting chubbier! I have less than 7 weeks to go to the official due date (I was 33 weeks on Friday), but wouldn't it be nice to go anytime after 38 weeks (pray that I don't go over, I'm already getting uncomfortable)!
The Girls: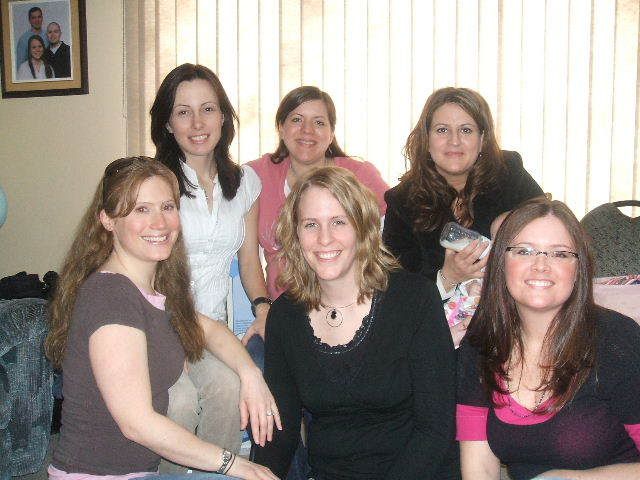 My BFF and I: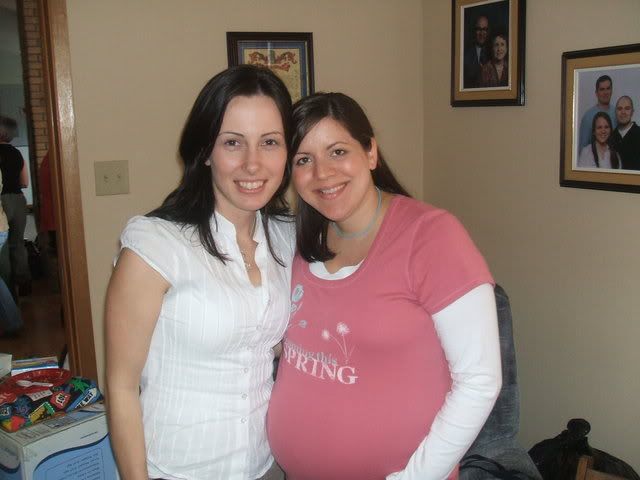 The gift stash, piled in the baby's room (with CoCo showcasing):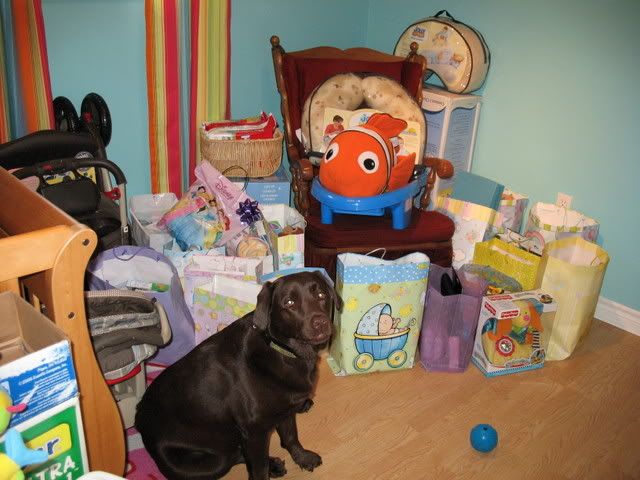 Here is the crib the in-laws gave us, which I LOVE (its a convertable, goes to a toddler bed, day bed, and a double bed!):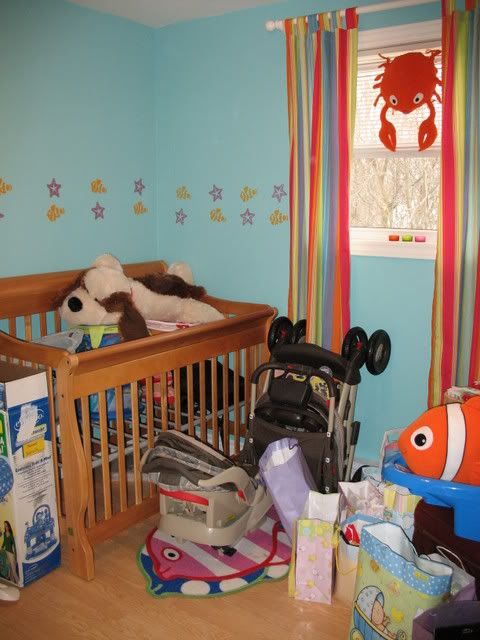 CoCo says…. But I'M the baby!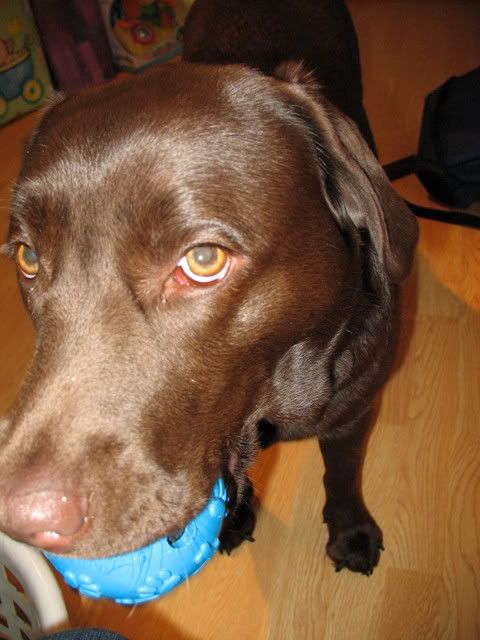 Oh, and here are the shower favours I made up, with left over containers from our wedding favours... I put 2 flavoured tea packets and 2 mini Hershey chocolate bars in each...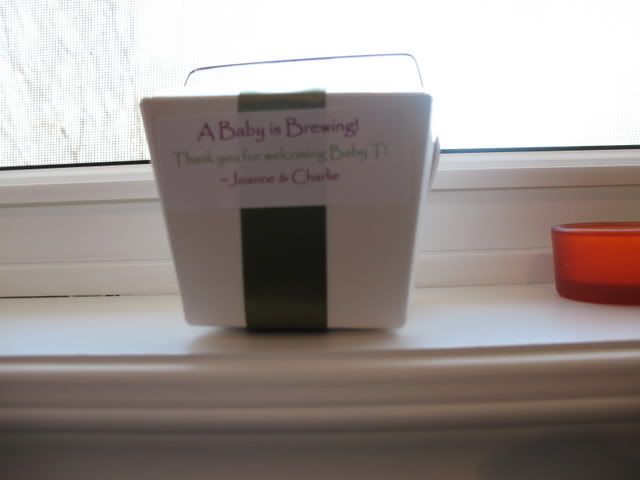 We are going to a HUGE sale of used baby stuff next weekend, and hope to pick up what we don't have yet... its so much fun! Although, DH has already decided that he hates folding baby clothes.... haha.