Discussion Starter
·
#1
·
Greetings,
My wife Karen and I are almost through our first week of lab puppy ownership. It's been a challenging but fun week with Hans (the darker one) and Lady - 10 week old AKC certified lab puppies. Forums are great for learning, so I thought I'd join up with this one.
I've done very little animal photography in the past, but have been having fun photographing these two. Maybe I can learn a thing or two in that department as well. Here are the photos:
Here's a few shots of Hans: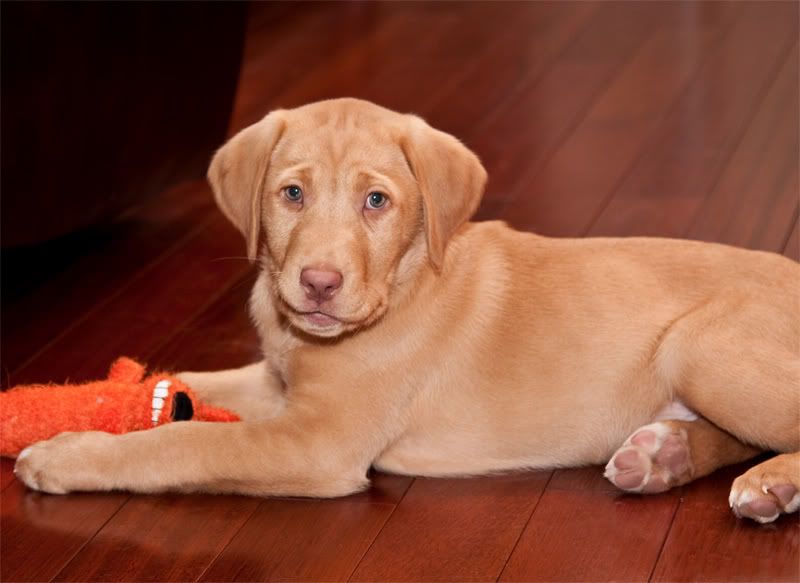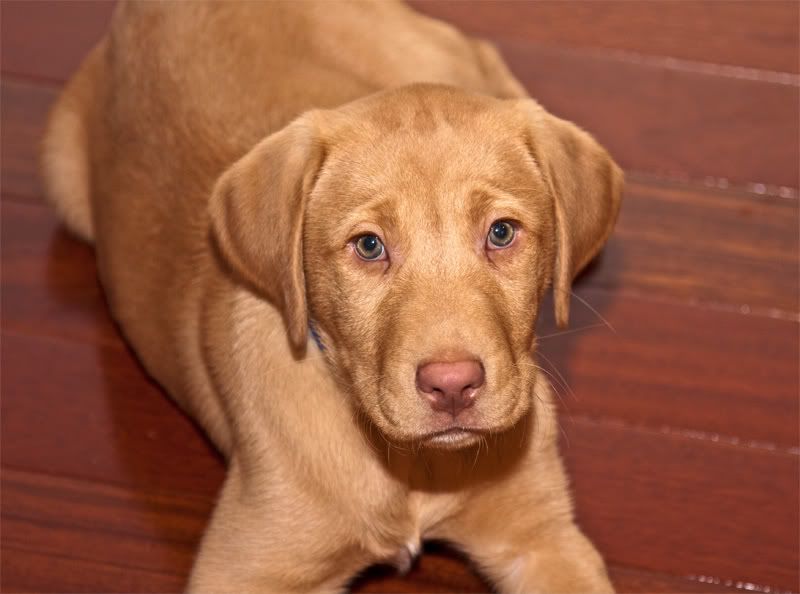 Here's a shot of Lady:
Here's a shot of Lady "helping" mom sweep the floor:
These two play together constantly!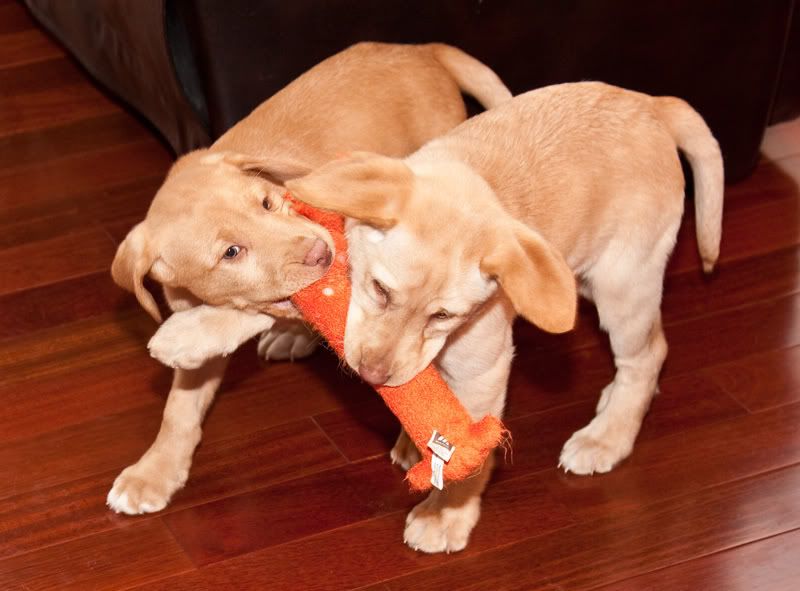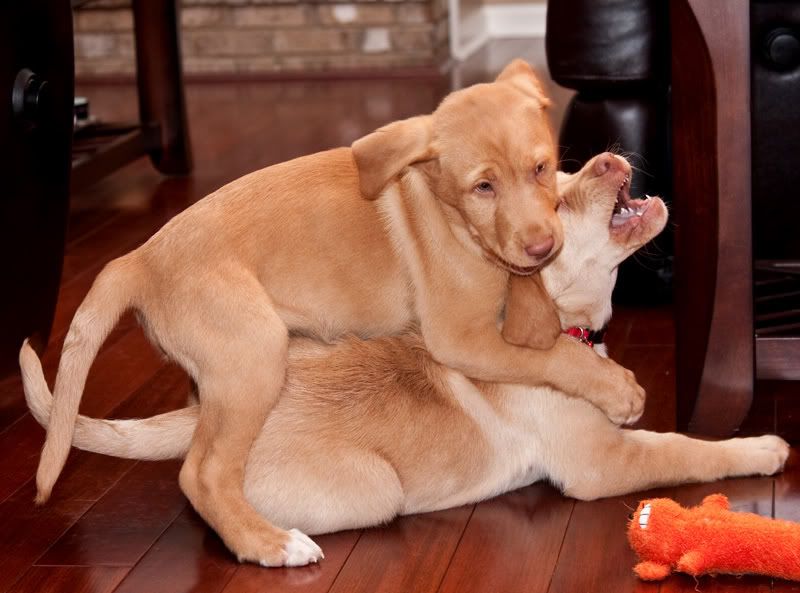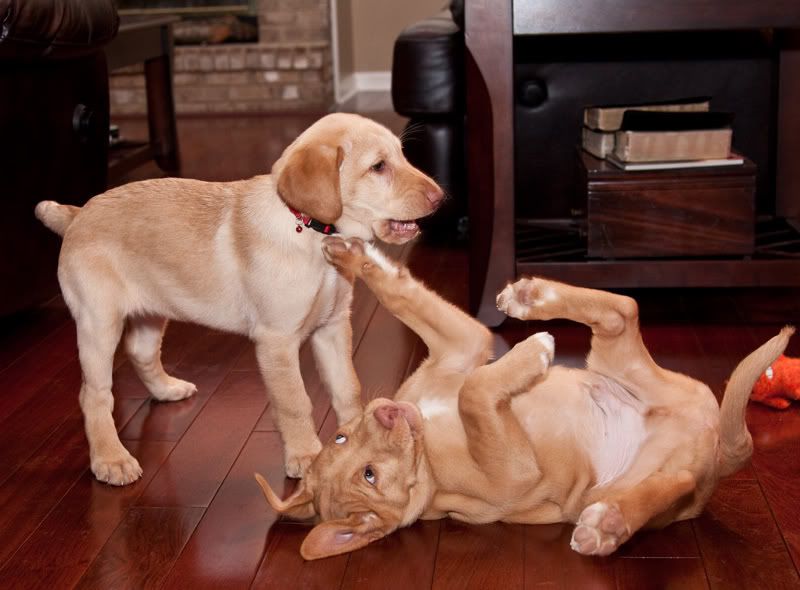 We got them on Saturday. Sunday we got them up and took them out back so they could explore the back yard:
It didn't take them long to start playing again!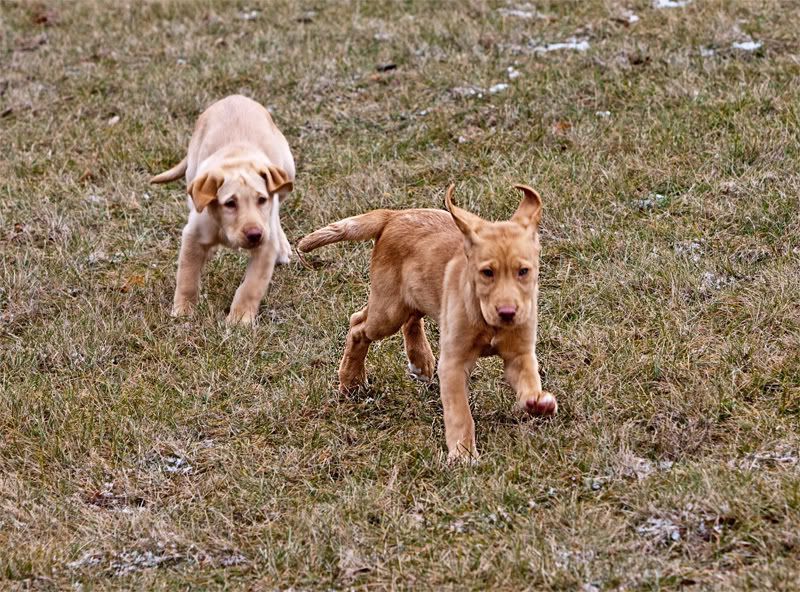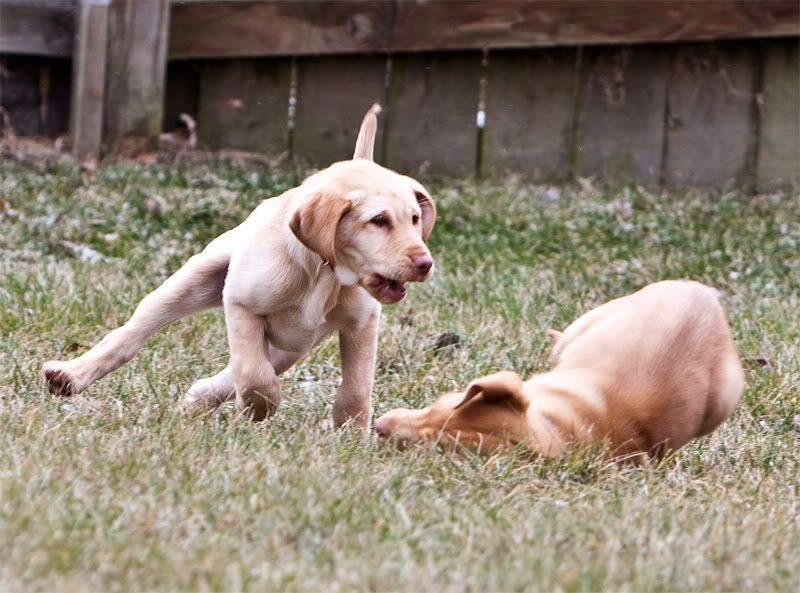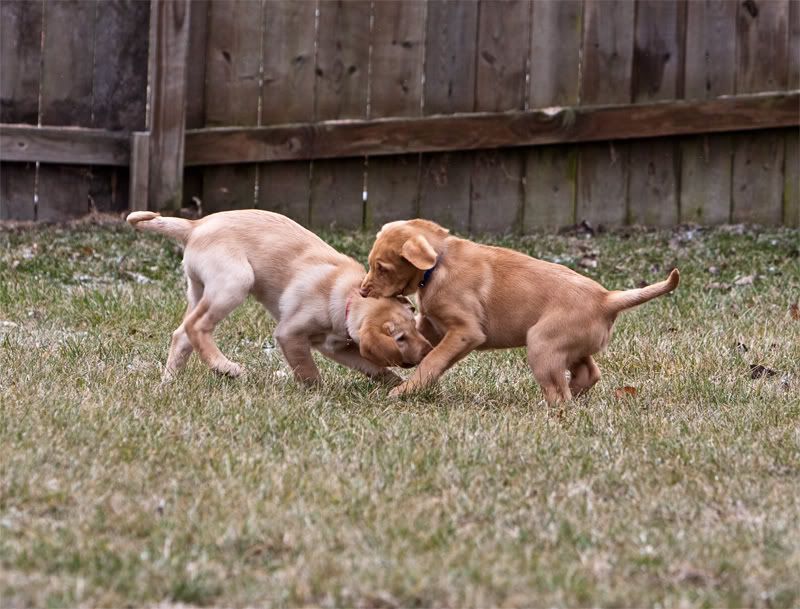 My wife supervised: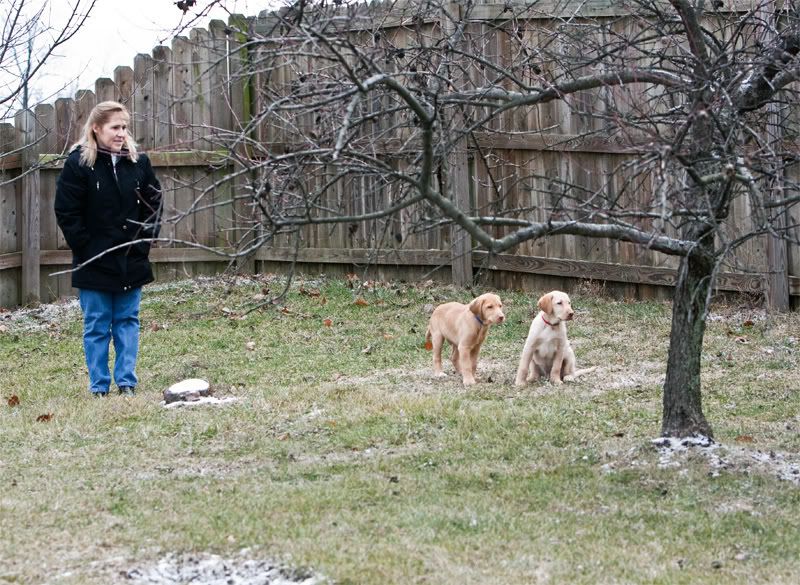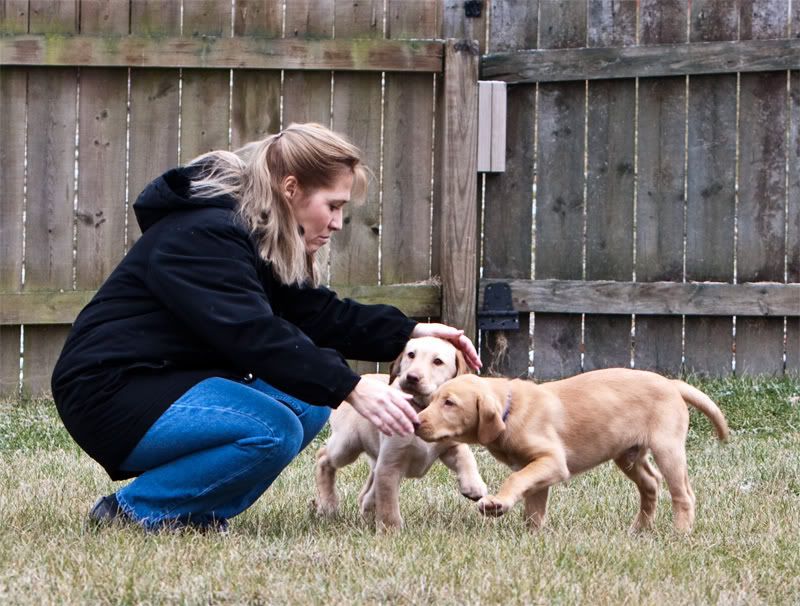 Hey! Where's mom going?!?
Let's destroy this tree!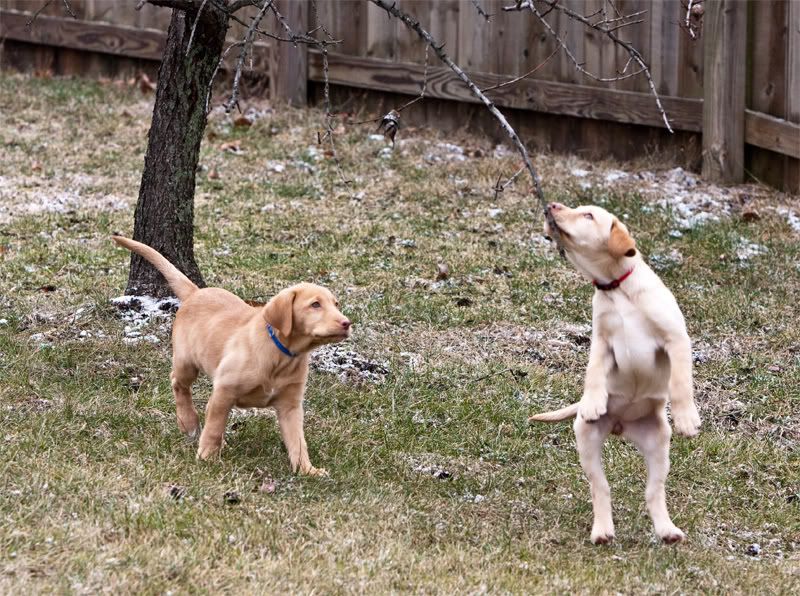 The Trouble Twins take a break to pose for the camera: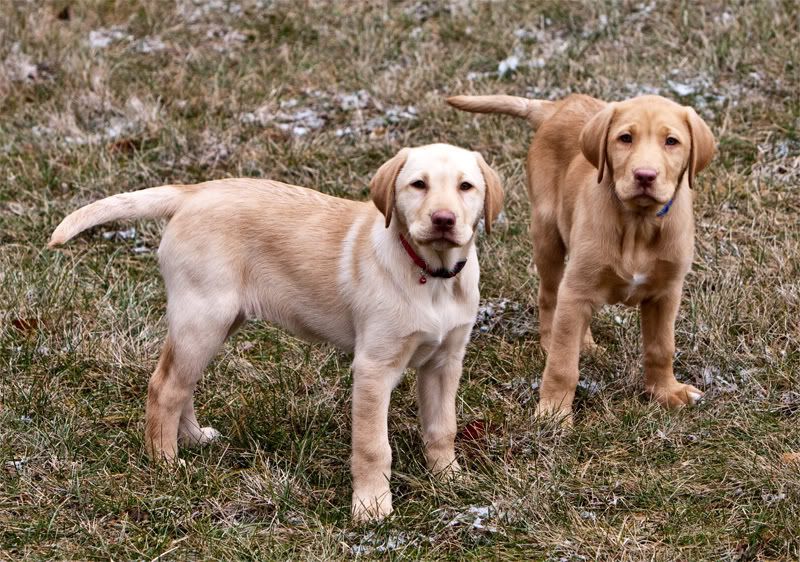 My wife is thrilled with our new "kids!"
I hope you enjoyed the photos!