Discussion Starter
•
#1
•
Lyndsy and Mystery came over last night to play with Harley again. He is absolutly
crazy over Lyndsey.
I have a POS camera, it is a point and shoot little sony, the kind that takes about 2 weeks after I push the button
before it snaps, so capturing a good action shot is nearly impossible.
I want to get a new camera but funds are a little short, so I have a question, I have an old Cannon AE1 from about 1982 and I have 5 different lenses for it, will those fit a new digital cannon body?
I hope you guys might know as that would be really cool to get back into shooting with all those big lenses..
Anywho here is last night...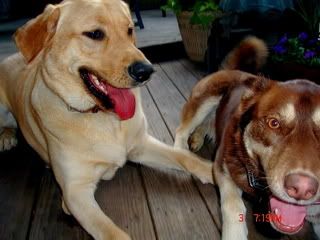 Can;t just tell how much Harley loves Lyndsey?