Discussion Starter
·
#1
·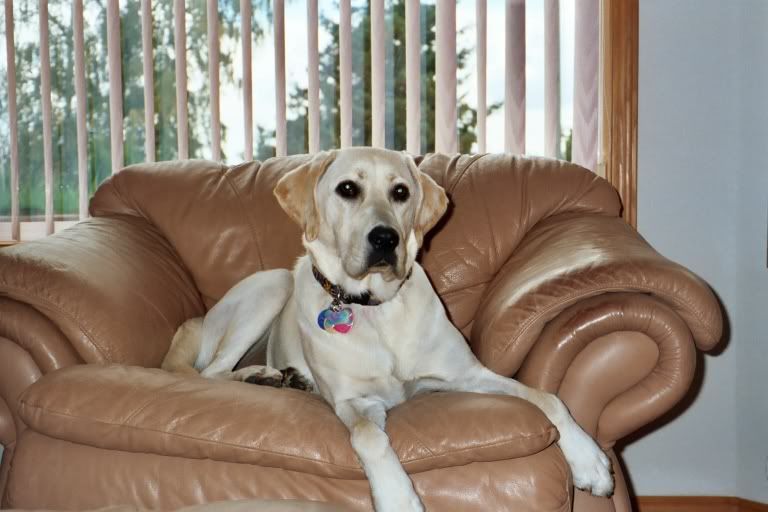 Lucy - we still miss you so much. You came into our lives after losing our golden retriever of 16 years and immediately stole our hearts. You were by far the best birthday gift I have ever gotten (even if I was 50 that year).
Now, granted there were some hard days - we hadn't had a puppy for many, many years and you were quite a handful. "Lucy, **** it, drop it" should have been your registered name! You were just a little over a year old when you crossed the Rainbow Bridge. All was right with our world, you had calmed down some, our son had just gotten married to a wonderful woman and the reception at our home was over........ that night I noticed that you looked bloated and when I'd pet your tummy you would pull away. Yet, you were happy, eating and playing as normal. In the morning I took you to the vet and our nightmare began. He took one look at you and said we have a problem here. First an xray, which showed a shadow, then blood tests, and an ultrasound, which showed fluid. He then tapped your belly and got blood. They immediately cleared the surgery schedule for the day and you went in for exploratory surgery. We held you until it was time for you to go into the operating room - you still were your usual happy self, even trying to steal a cookie from the counter! My husband and I went home to wait and wait and wait; finally I couldn't stand it anymore and went for a walk. When I got home my husband met me at the door and with the tears flowing told me you were gone. The Vet had worked his hardest, called in a couple more vets in the practice, called the local Vet School and had his dog brought in to get blood for a transfusion. You had a mass that had grown from the lymph tissue and ruptured, causing the bleeding. They got the mass out but couldn't control the bleeding. The only comfort we had was that you were asleep and didn't suffer.
Lucy - you were so loved by not just us but everyone who meet you. Our kids, grandkids and friends were devastated. The breeder cried along with me when I called her. The vet and his office staff were crushed. The days were long and dark.
Today we have two labs! Tugg came first - we just couldn't stand having an empty nest. Then Skye came to us in October. Skye is your sister! The breeder was so sad that when your mommy, Irene, was ready to breed again they chose your daddy! I got a call one day from the breeder telling me that Irene was expecting and would we like pick of the litter!
Thank you Lucy for all you gave to us! We miss you so much, even as busy as we are with two young labs. Run free and enjoy!