Discussion Starter
·
#1
·
We just got home from the vet. The doctor is very very pleased with how it's turned out! He said her hips are good, she has a little bit of the start of arthritis but he said it's nothing to be concerned about.
She's already using her leg to walk and he said that is just awesome! She's not allowed to jump or run of course, so I have to pick up her hind end to get her in and out the house, and she'll have to sleep in a crate and I will have to make sure I crate her or Sam so they don't hurt her. He wants her leashed walked 4-6 times a day, short ones at first. He's really pleased with how she's doing today though! He said most dogs aren't using their legs yet and you usually have to encourage them the first couple of days.
When I got there they brought her out to me and she looked so nervous, one of the attendants held her leash while the vet was going over everything with me and she licked me a bit and I petted her. The moment that her leash was transfered to my hand she became old Lucky again and tried pulling me out the door!!
So for the first week at least, me and Lucky are going to take over Sam's room at night. Maybe that will kick him out of that pottying in there crap! I have a crate she will sleep in and I can still keep an eye on her without worrying about her trying to jump up on anything. We're going to put the air mattress down in there, and Sam will continue to sleep with Shane in our bedroom. Also keeps Sam from trying to hurt her!
She gets her stitches out in a week.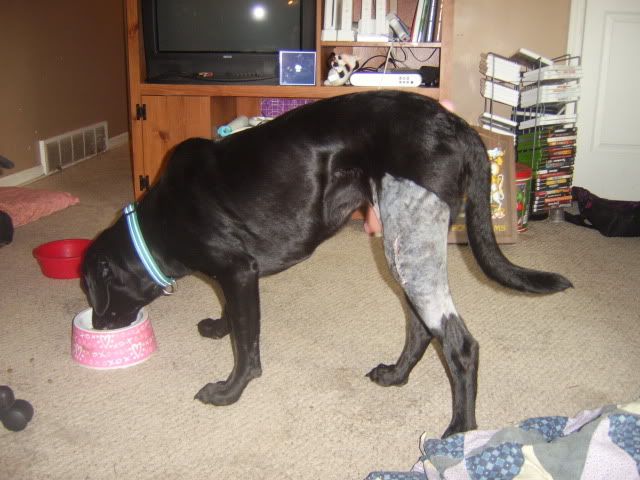 "They didn't feed me the good stuff there!"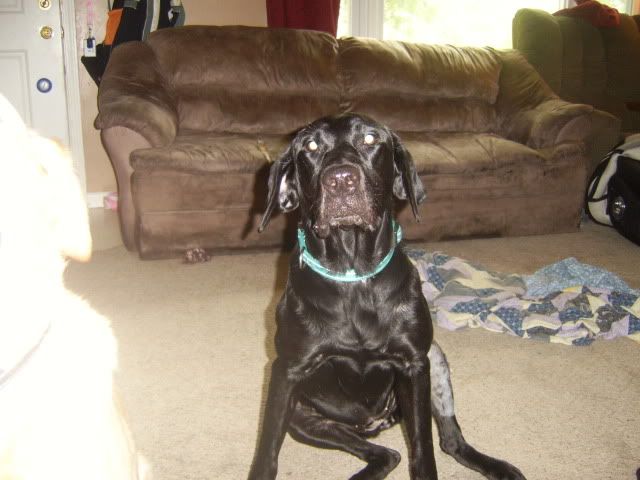 "I'm so happy to be home!"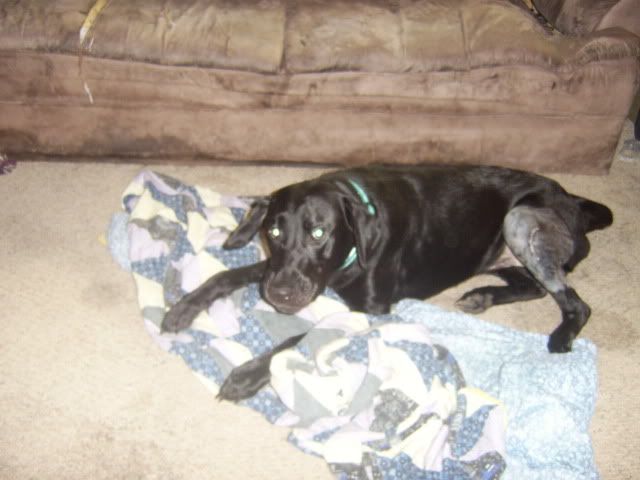 "It's good to be queen"