Nikka a 1.5 year old Yellow Lab had to be put down yesterday. Nikka was the dog of some very close friends, she spent a lot of time with my two Labs, if they could understand I am sure they would be heartbroken over losing a close friend.
For the past couple of days she has been lethergic and throwing up, her family thought it was something she ate last Sunday while at the lake, Tuesday morning she was still the same, so they took her to the vet. Come to find out her pituitary gland wasn't producing the natural steroid the body needs. They gave her a 50% chance to make it through the night if they brought her to overnight emergency care and gave her I.V's and steriod shots through the night. They didn't want her to suffer anymore and they had to make the tough decision to put her under.
She was a joy to everybody around her just a great all around Lab, she will be missed dearly by her family. RIP little girl.
As a pup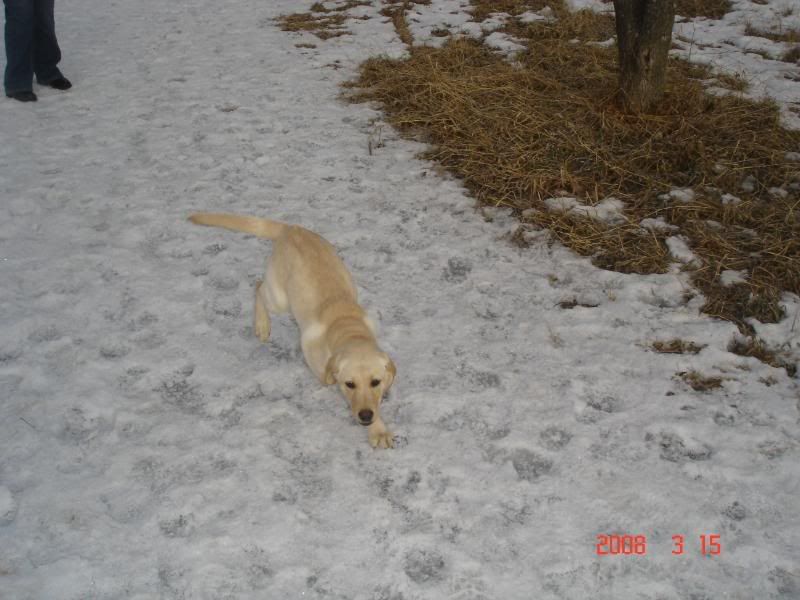 She is the thinner dog on the right
Edit to clairify that Nikka belongs to another family, but was very close to ours.