Discussion Starter
·
#1
·
Look at Hoppy! He swam out and retrieved his wubba and swam back with it!
LOOK!!!!!!
I'm totally speechless. This is the biggest step for him. Up until now, he would only walk out into the water just up to his chest. No swimming.
But for some reason, he just went on out today. I kept throwing it a little farther and a little farther each time. Soon he was swimming to get it and....this is a big deal, too....swimming back with it!! Just like a real Labrador Retriever!!!
Here are a couple more pics. I took all these with my phone so pardon the quality.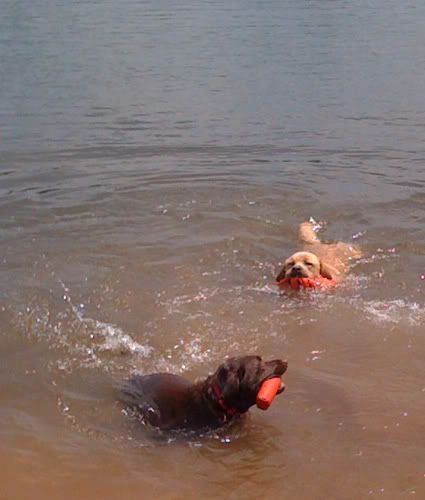 Hoppy so very much loves Sally and really wants to do everything just like her.
I tell you, I am one happy Lab owner today!!!!