Discussion Starter
·
#1
·
Prefers to rest her tuffet on one of the two front seats in the Jeep if she can get there from the back cargo area. Once she learned she could get up on top of the cago box and climb into the front, I had to make a restraint device that could stop her from doing so.
I made it from 1/2" PVC pipe and fittings, then spray painted it black before installing it last fall. You can see the two upright posts that go from floor to ceiling and are about 5" apart.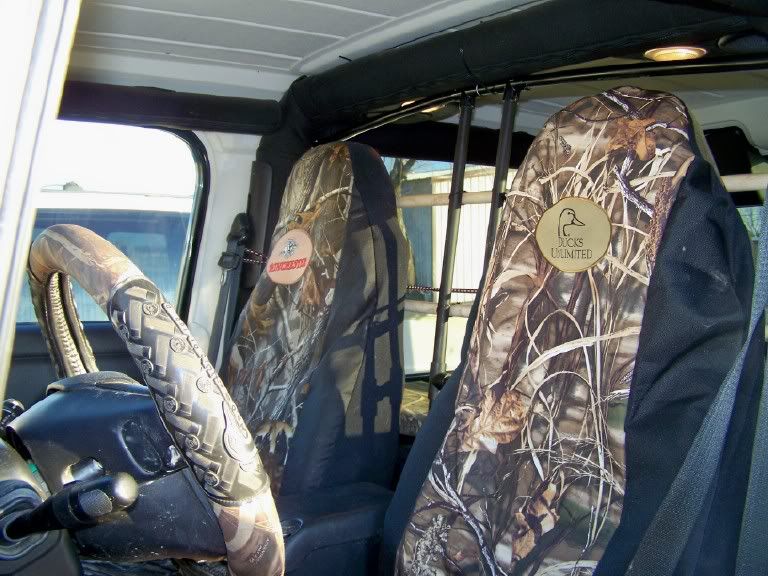 A view from the back during season ...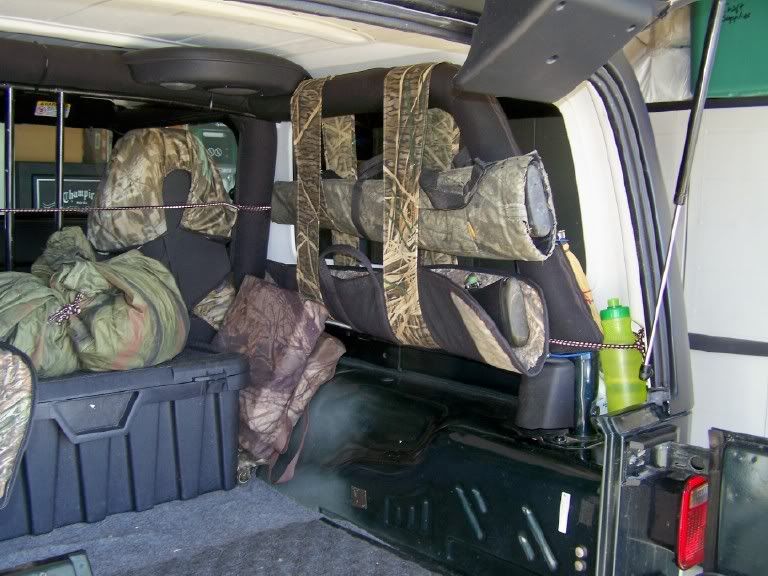 However ... Ms. Muffet is a very inventive and determined dawg, if she really wants something she'll usually find a way to get it. The last two times I hunted both dawgs I took Cappy out with me first, leaving Remi in back. When I returned to the Jeep to get her ... she was snoozing comfortably in the front seat! Therefore, I was forced to go back to the drawing board and re-engineer my original design. Here's the new restraint made yesterday and in-place but not painted or glued yet. I need to see if it really is Remi-proof.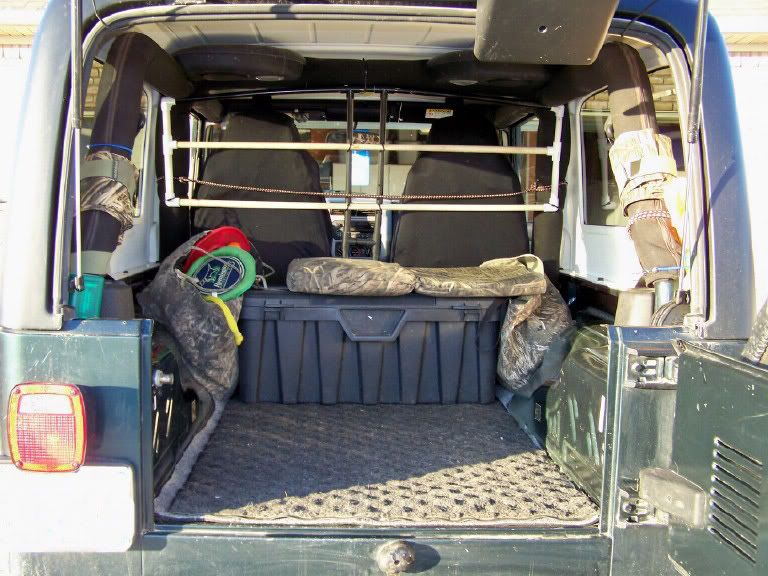 I suspect I may have to add another pair of uprights once Ms. Muffet overcomes the new design the first time!