Discussion Starter
·
#1
·
After Carol and I finished making our three new duck hunting pit blinds (they get partially buried in the ground at the edge of the marsh), we still had several yards of Mossy Oak's Shadow Grass cordura 1000 denier fabric left over. So ... I've gotten my better half started on a few projects like new waterfowl vests, re-covering gun cases, large dawg bed covers and a few others.
This is what the pits, front panels, covers and some of the cushions look like ...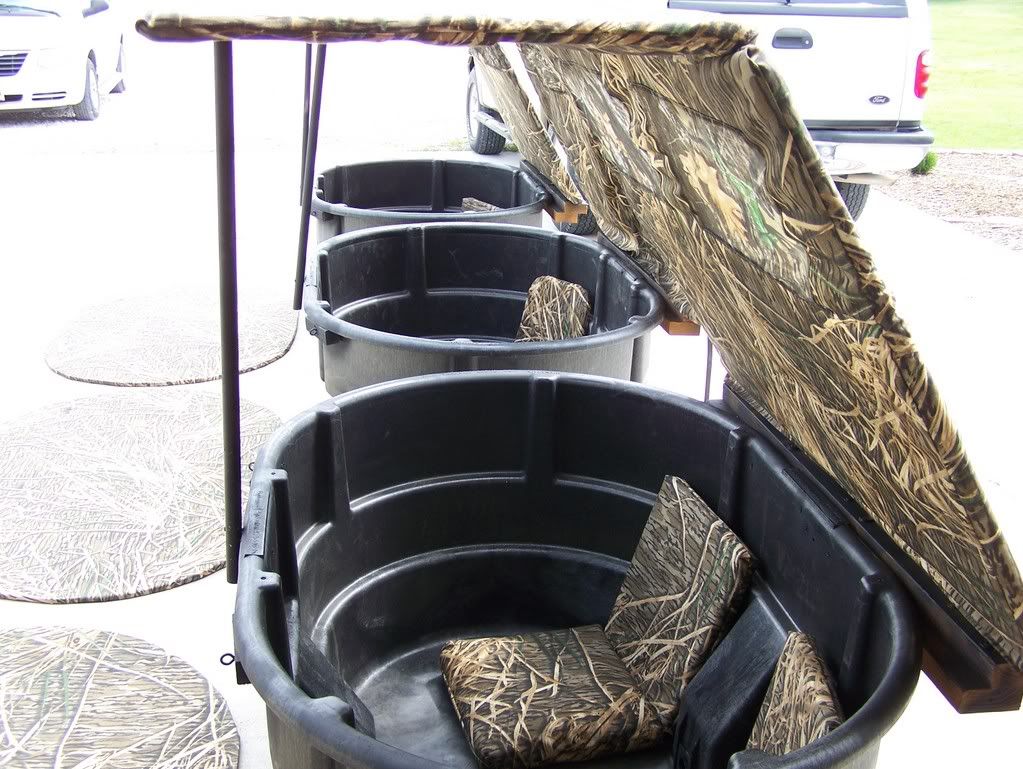 And the recovered dawg carpet for the back seat of the F-150 ...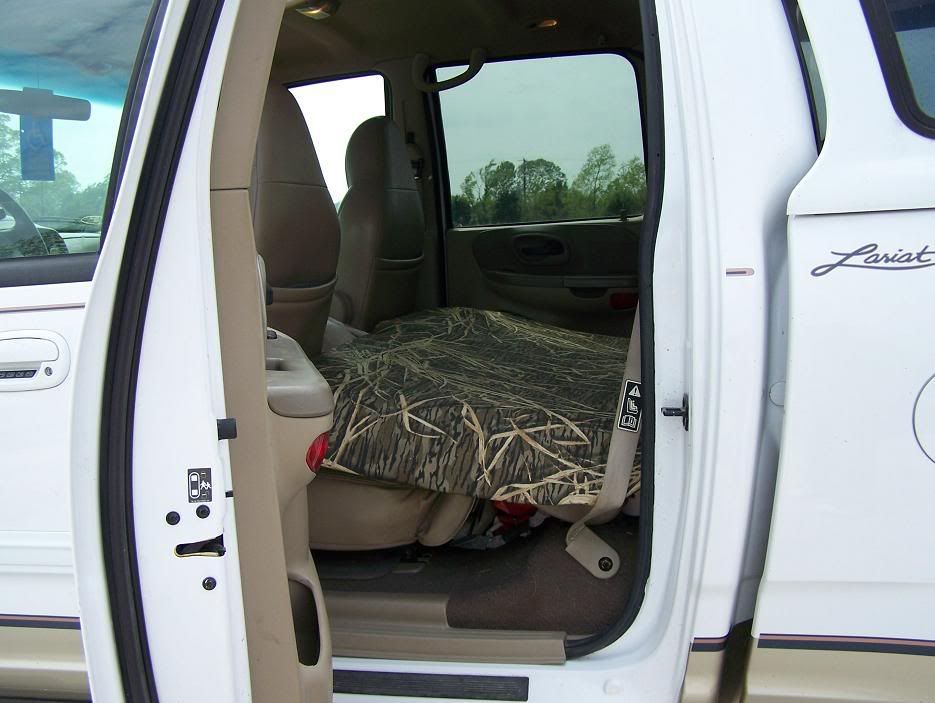 And we collaborated on the first pass at our new hunting vests. If you look closely you'll possibly be able to spot MY sewing contribution to this project! ;D Carol refuses to run the triple thickness areas through her Singer and said "If you want that area done that way then you do it!"