Discussion Starter
·
#1
·
DUNE BUGGY GANG
pak ur napsacks and hit the road to R hows!
We r habbing a labfest. Fest is fanceefied word for big partyyyy.
We r gonna swim and eats lots of treets and play play play all the day.
R Mom sez to tells all the gang members they can comes and sleep over!
Miss Sheela and Beau is gonna sleep overs and we r gona hab a pajama party!
and maybe miss pat and erin to are gonna sleep here.
We gots lotsss of room and daddy sed we will get sum cots if we half to.
so if u lives far ways, come and sleep with us!
The lab fest is gonna bes on June 23 iz a satturday, gang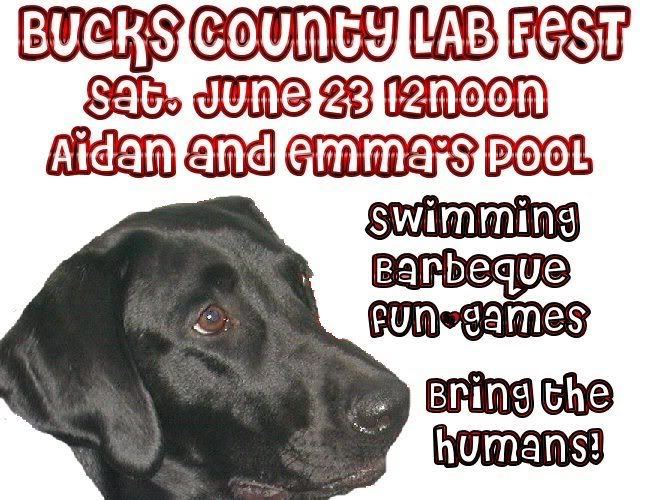 it starts at 12 clok so dun be late, Gang!
Brings you best pool toys and kewlest baving soot.
Hoomans can swims 2!
We r gona makes hotdogs and boogers on the grill and lotz of gud stuff.
So tell your moms and dads to brings you to r hows!
Aidan & Emma