But the worst of it missed us, had a nasty front come up from the south, got to the edge of Linclon and died out to just a normal summer thunderstorm with some rain. South of us the dopper radar was showing some purple in with the reds for a while, purple is never good on doppler, red ain't either, but it's not as bad as purple.
When the street lights come one almost 2 1/2 hours before sundown it often gets bad. Dropped some 1-1.5 inch hail about 10-15 miles south of us and took out a bunch of power.
Looked like this out the front door at work at about 6:15: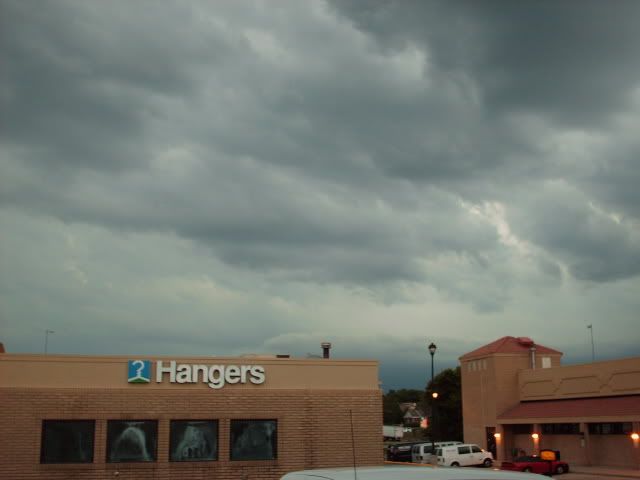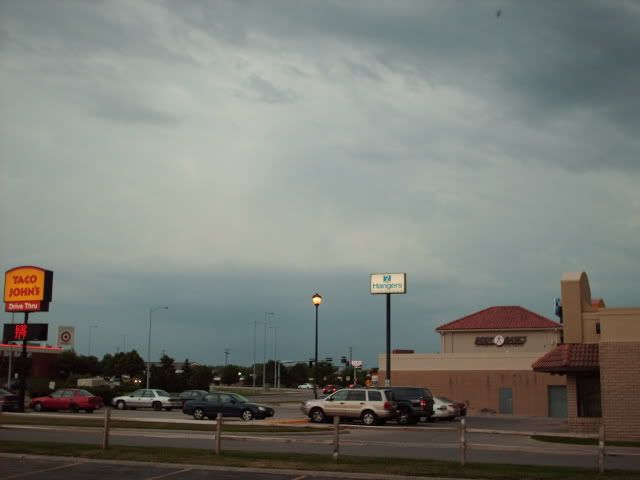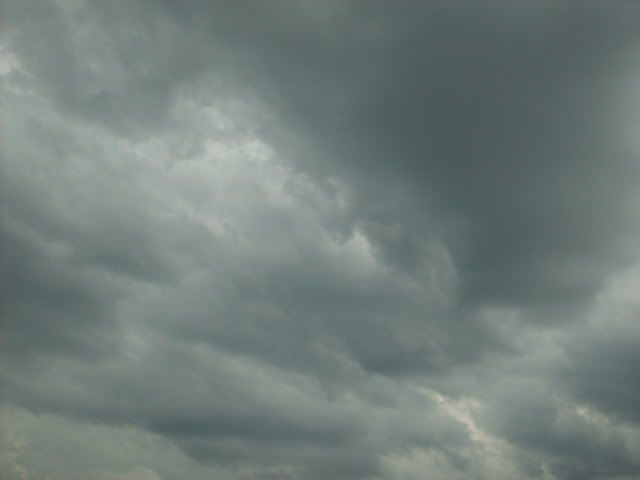 It lost it's punch about 15 minutes later.