Discussion Starter
·
#1
·
First of all, he is doing great. He is starting to put more weight on his leg everyday. Im a bit concerned about his other legs giving out while walking but I think its because they maybe weak from not using that leg. I will be asking the vet about that on Tues. Its been 5 days since hes been with us. He knows his name already, sit and stay and most important the rules of eating. He really has fit right in with us.
I have to call AC on Mon to find out what the next steps are. Tomorrow Im going to get the extra cage. I figure if no one has come looking for him by now, then they wont. Hell I figured that out on Sun actually.
Up until today I thought I was going to have another hider like Diamond. He would do nothing with Bear or Max while they were playing. He would lay at my feet or on the kitchen floor. I think hes in love with Diamond and can look at her all day from there. But today, he jumped right in with the boys and left Diamond to sulk alone. I was so glad to see it. Heres a few pictures of them playing from this morning. I hope to get some outside ones over the weekend.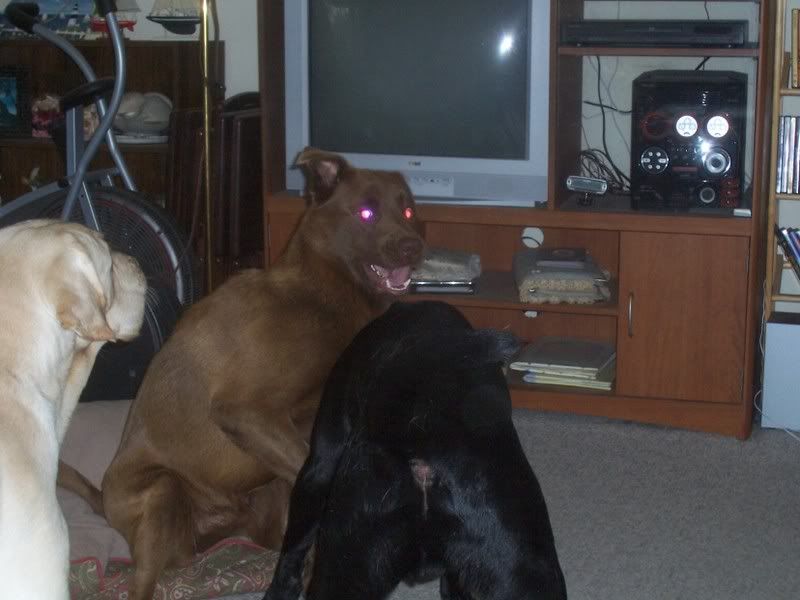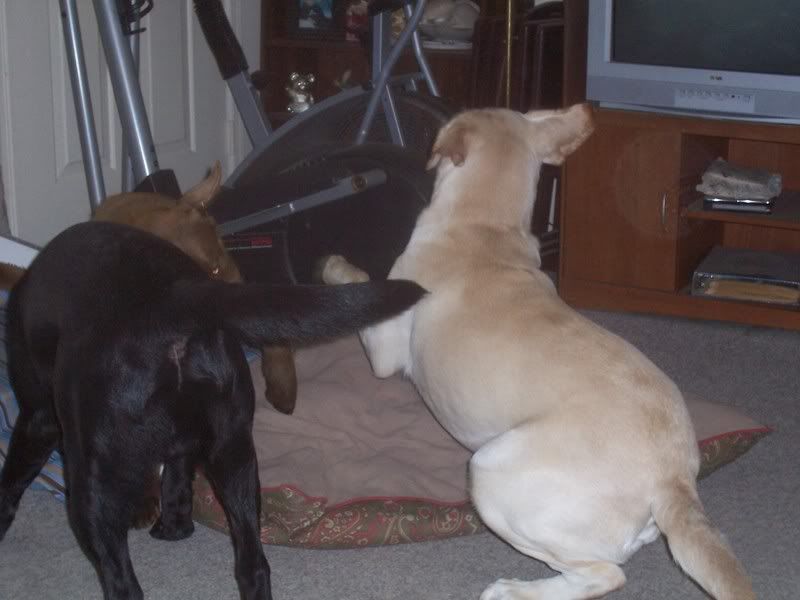 More pictures here