Discussion Starter
•
#1
•
Hope you all can forgive me...I just had to talk about Saxon our GSP that crossed the bridge one year ago tomorrow. All of our family in happy, healthy times: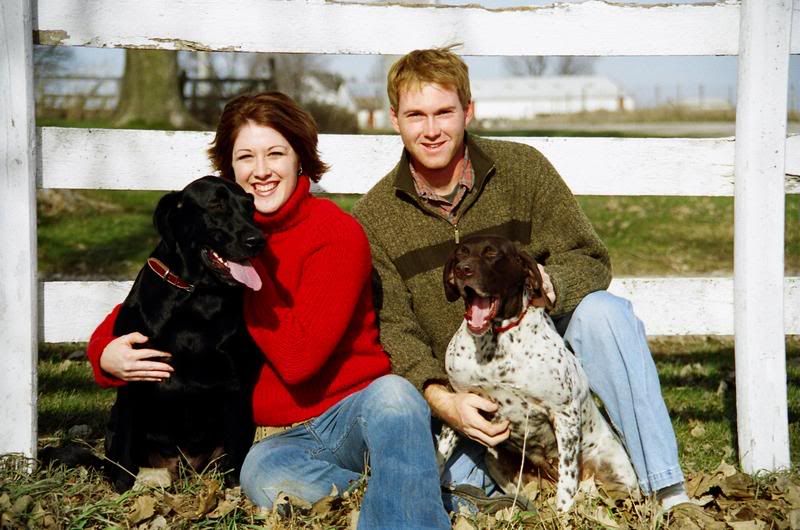 My Rainbow Bridge post about her on the day of her passing:
Goodbye my sweet baby girl. You were such a sweet cuddly thing. You were crazy, high strung, full of energy, and always ready to do the ONE thing German Shorthair Pointers are meant for - hunt with Daddy. You've jumped down cliffs, ran through barbed wire fences, all kinds of crazy, daring things, just to get that pheasant for dad. He said you were the most natural hunter he'd ever seen. You were a ball of fire up until three days ago, when you stopped eating. This morning the vet said your uterus was infected, and when they took it out it ruptured and spread it's poison through your body. I thank God that you were asleep when it happened, and that I know you didn't feel any pain.

You were such a lady those two-three days you didn't feel good. You were a good girl at the vet this morning. I'm glad I got to kiss you before you went away - if I had known it was the last time I would see you, I wouldn't have ever let you go.

I will miss your snoring, your crazy white hairs that got everywhere and clung to everything. I will miss your constant smudging the window because you just HAVE to look out. I will miss all your crazy little habits. I met you on my first date with Daddy - I loved you before I loved him.

We love you Saxon. Daddy, Boomer and I all miss you. Go find all the pheasants you can and wait for us at the bridge.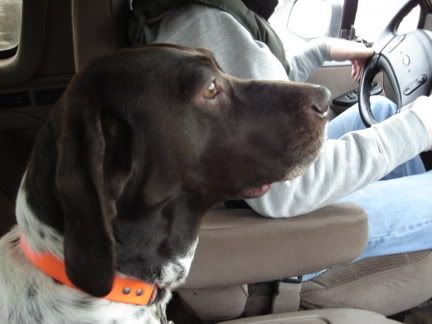 We love you and miss you so much Sissy. I'm sure you're driving God crazy. :angel: