Discussion Starter
·
#1
·
Most of my FB friends would have seen pics of Milly & Poncho playing but as my brother and his fiance stayed over this weekend and brought their little guy I thought I would post some puppy rumble pics.
Poncho is almost 6 months old, he is a Mini Foxie cross... unclear what he is cross with as they didn't acquire him from a breeder (Pet Store purchase but don't get me started on that!!) but looks like there could be Chihuaua (sp?) or something in the mix. He is definitely not well bred but my brother's fiance fell in love so they bought him.
He is a darling little guy, Milly and Poncho have become fast friends. He has a beautiful nature, they have worked
very
hard to well-socialise him with other dogs, people and children. He is a smart little thing but quite stubborn and has serious flight instinct that I am trying to help them rectify asap.
But ... here are some pics of them from the weekend. Milly is totally smitten with him.. except when he humps her head. LOL
Milly 'pretending' to be tackled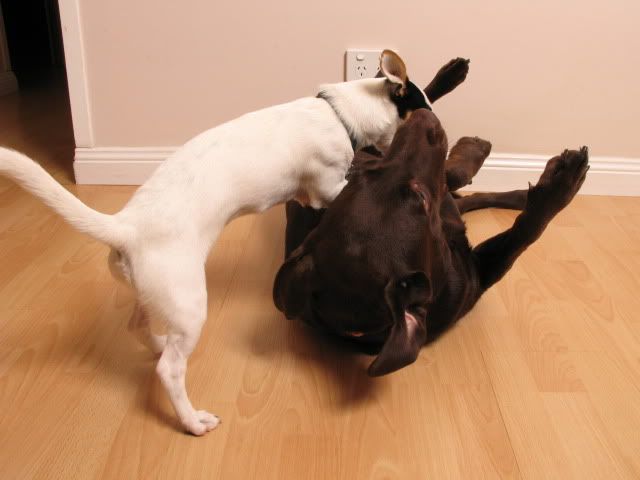 Getting hold of her ear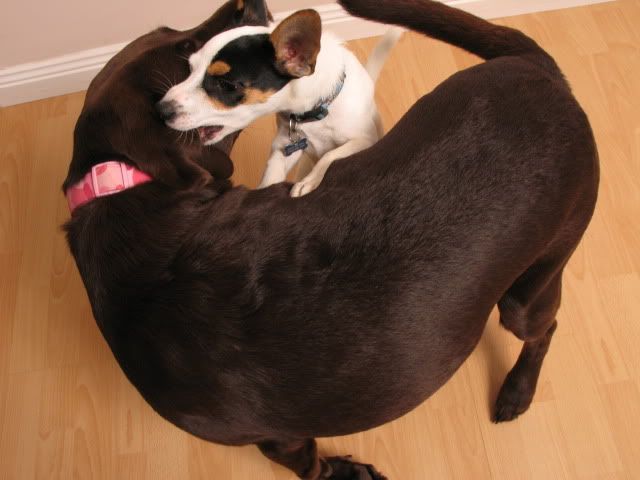 Going in for the face hold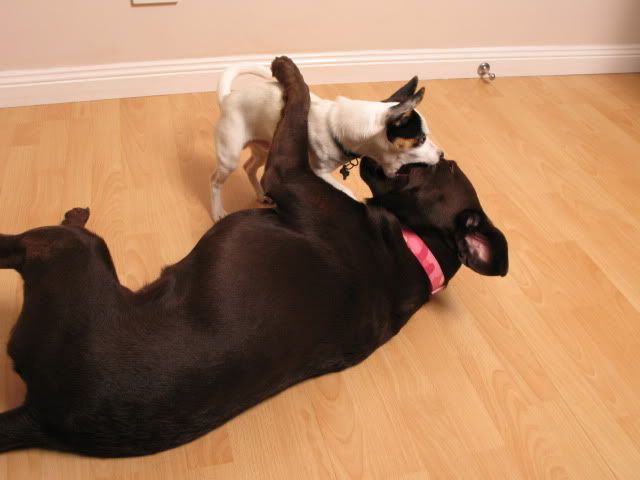 Poncho getting ready to pounce