Discussion Starter
•
#1
•
We just picked up a beautiful 4 month old Chocolate Lab pup last weekend. His name is "Grant" and we feel very fortunate to have found him. He has been a dream!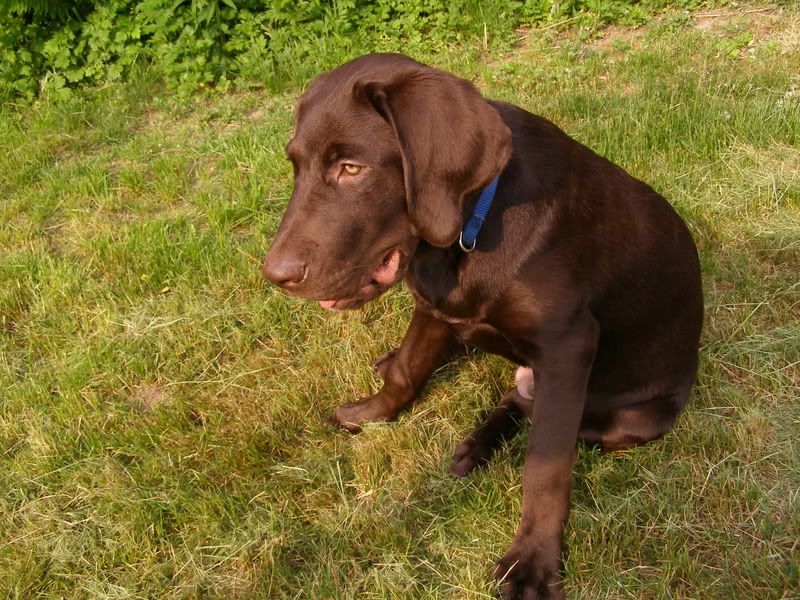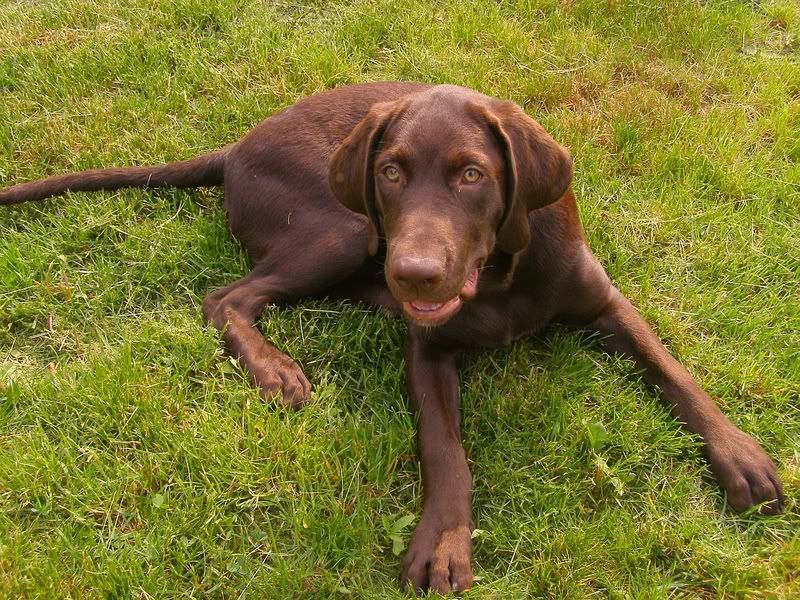 We found him on Craigslist of all places. There was an ad in the pets section titled "Adopt our Chocolate Lab Puppy!" We were in the market for a Chocolate, but no way did we expect to find one there. I was actually browsing for a fish tank (our other passion) when I stumbled across the ad. I sent the owner an e-mail with a few questions, giving her some background on our experience with dogs and with Labs in particular (my wife with Labs, me with Jack Russell Terriers). They lived in a small apartment in NYC and were in the process of relocating to Miami. They couldn't find an apartment down there that would allow them to have a dog. They were also a little overwhelmed. With Grant being their very first dog, they admitted to being in over their heads.
We set up a visit for last Saturday (5/26) and drove into the city to meet him. We immediately fell in love with him. After speaking with the owners and spending sometime with him, we decided to bring him home THAT DAY!
Grant is a BIG boy.....his paws are huge! At 4 months old, he already weighed in at svelte
40
pounds! He was crate-trained and is as smart as they come, not JRT smart ;D ,but he is a fast learner. He was already microchipped, has AKC papers, and is up to date on all of his shots. They had all of his vet records and receipts from both the vet and from his breeder, Swatara Creek Kennels in PA (anybody ever heard of them?).
They were very picky in who they gave him up to. They turned down a boatload of people and settled on us after just one meeting. I'm sure the fact that we have lots of dog experience and a fenced-in backyard had something to do with it. They knew enough to know that he needed room to roam and to exercise and that keeping him cooped up in an apartment was not the ideal situation for him. We are grateful for what they have done with him thus far. He doesn't have any real bad habits and has not made any "mistakes" as of yet. He gets a couple of long walks a day and runs around in the yard quite a bit. He's definitely getting his share of exercise. The 'pot belly' he had when we first got him is now gone. We haven't weighed him lately, but I'm curious as to whether he may have lost a few pounds since we've had him. He definitely looks a little slimmer. We also switched his food from NutroMax puppy to Iams LB Puppy. The transition was smooth and he's been doing well with it so far.