Discussion Starter
·
#1
·
Hey palz, Kaycie here.
Man am I so mad at my mom. My birthday was sunday (April Fools Day)....and I didn't get anything! Well, a piece of chicken. But no presents, no cake.....nothing. What's a girl gotta do to get a birthday party around here. Man, y'all need to move down south so y'all can start coming to my birthday parties....all the "dogs" around here act like dogs. You know man, us kids.....I MEAN US BIG KIDS (cause I'm one yr old now) gotta stay together. So my mom made me post these pictures so you could see how i'm growing....I've been helping my mom out alot lately. lol....boy have I! Like this morning, I "rescued" this teenie little frog from the grass. He needed some water so I gobbled him up to get him all wet. My mom acted like I was being mean. And then, A bird. See now that i'm one year old, I have super powers, I'm going to save the world.....and eat every bird that runs into the door and "gets within chomping range" before my mom can see me. Cool huh?
P.S. Do people all assume that dogs are boys? Because all of our neighbors call me Buddy, or Hey Guy! I AM A GIRLLLLL! and I am not BLONDE EITHER.. (growl) My mom should have named me Sara so no one would be confused. JEEZE!
First Day I came Home
I Love Love Love this stuff!
SEE?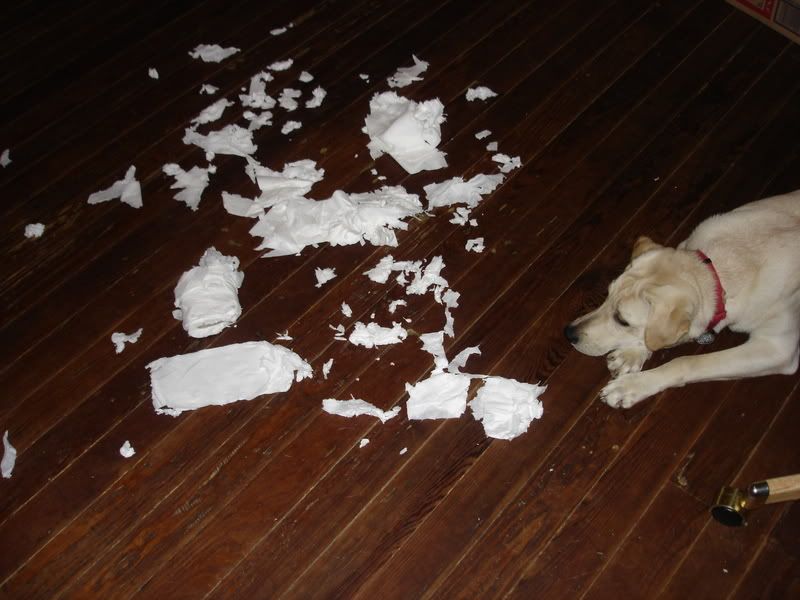 Merry Lil Reindeer
Trade Mark Tongue.
ENDER HAS THE TRADE MARK Head slant....and i've got the Trade Mark slobber tongue lmao!